Table of Contents
What is the first thing that comes to your mind by hearing the phrase "visit Iran"?! Someone that never has been to Iran might say "Are you crazy?" and others may think of Persian fairy tales, but some others who have visited Iran before, undoubtedly, would respond with a certain "YES, When?!"
Iran is the land of One Thousand and One Night and Perso-Arabian fairy tales. In addition, Iranian hospitality is epic as well as Iranian cuisine, art, history, culture, and nature. In this article, we talk about why you should visit Iran and why those who have visited Iran are eager to travel to this surprising yet eye-catching destination again.
Persian Hospitality: What Every Tourist Is Amazed by
The warm hospitality of Iranians is iconic. Not just because "welcome" is possibly the most popular English word here, but because it is an essential feature of our culture. Iranians have a saying that "Guest is a gift from God", which is showing how we feel about our guests and why we cherish them like precious jewels. This is a lovely fact that whoever has traveled to Iran can remember vividly. There are many stories out there about Iranians' hospitalities from a nice little smile in the street to giving a free map to the tourist.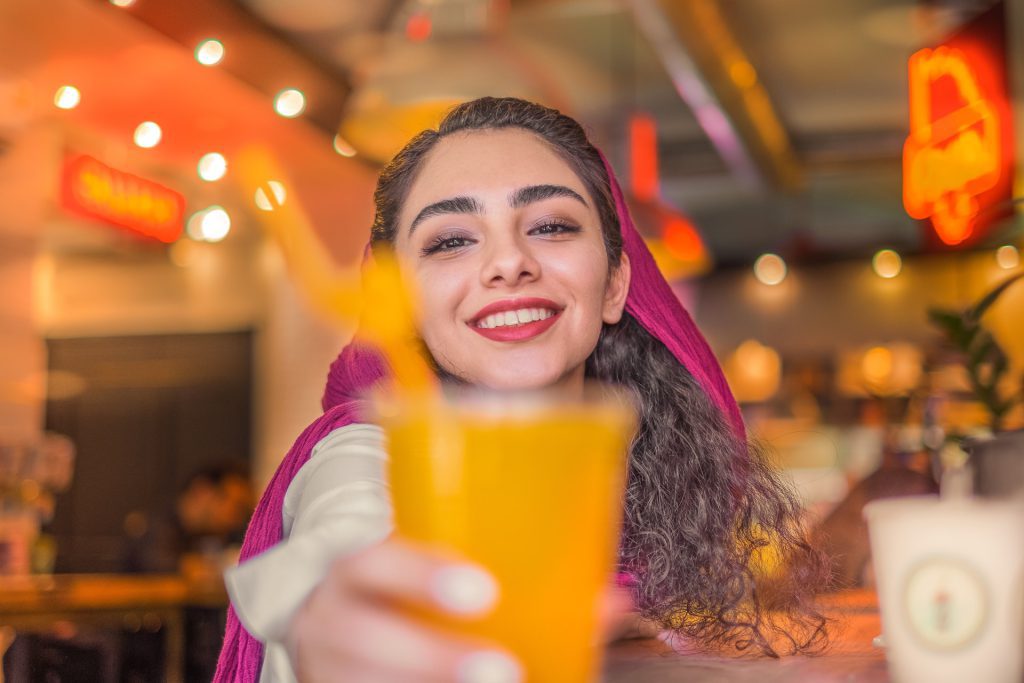 There is an attraction in Iran that is not listed in UNESCO World Heritage Sites or any maps, guidebooks, or applications. Actually, it's only found in the hearts of Iranians. It is kind eye contact, genius smiles, small friendly talks, and invitations for tea or dinner. Iranian hospitality is one of the several reasons to visit Iran.
Climate Diversity: The Four-season Country You Should Visit
Iran is one of the rare countries in which you can experience four seasons at the same time.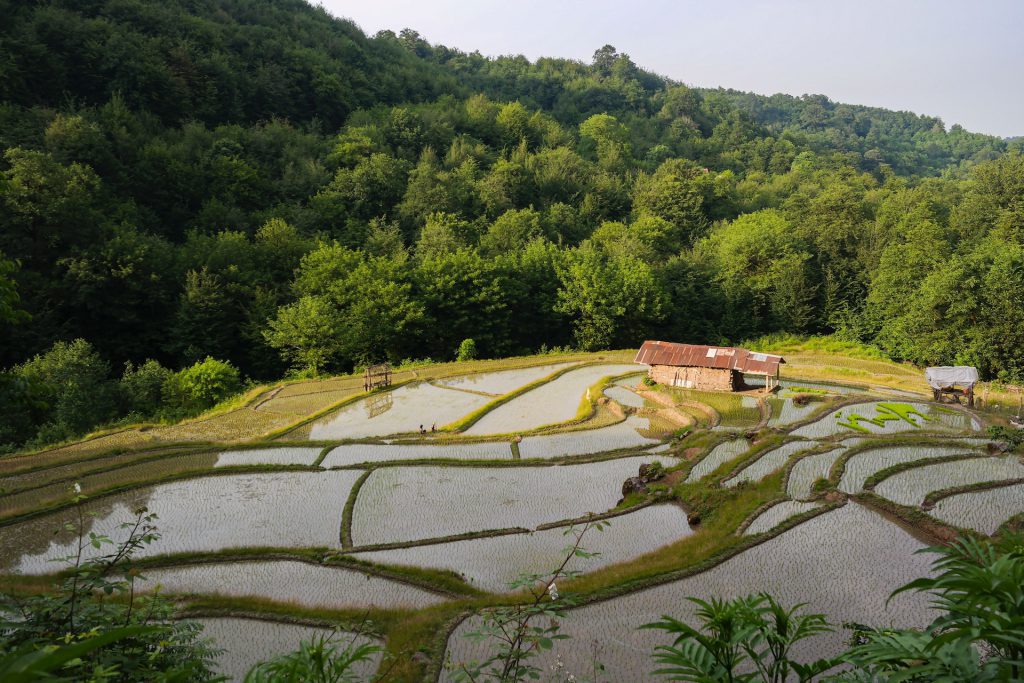 The northern part of the country is covered with evergreen forests and beautiful lakes with a moderate climate. The Persian Gulf is located in southern Iran, with a hot and humid climate, and beautiful attractive palm trees. In the east, you will face hot deserts with running sands and nights full of stars. Finally, the west of Iran is the land of high mountains where the eye-catching oak land of Zagros is located.
Due to this complex climate, you should visit Iran where you can have four distinct seasons at the same time. One can go skiing in the northern mountains and swim in the southern waters on the same day.
Iran Safety: Expect to Get Surprised
One of the most asked questions by tourists who are interested in visiting Iran is whether it is safe or not. Iran is a safe country, with little to no petty crime and almost non-existent violent crime.
However, you should always be aware of your surroundings and avoid any unnecessary risks as you would in any place. You will soon find out that you completely can feel safe. Iranians are extremely willing to help, quickly taking you under their wings not only because you are a foreign tourist but also because you are traveling alone.
Because of the global political issues against Iran, there are many negative opinions all around the world. However, people should not forget the fact that all these arguments are between the governments and not the people.
Costs: Iran Is the Cheapest Destination
Do you want to explore fine architecture in a gastronomy journey? Do you want to dive into the warm ocean while having a nice and comfortable stay in a 5* hotel? How do you feel about not worrying too much about money while traveling abroad?
Iran is a destination in which you can enjoy fine architecture, delicious food, adventurous activities, breathtaking landscape, and luxurious shopping while being on a budget.
What is obvious is that the cost of traveling in Iran can vary from how you want to explore this magical land, whether you want to backpack through Iran or be in a group and enjoy an organized tour. According to Financial Tribune's report, Iran is considered one of the most affordable tourist spots in the world.
There is one thing challenging about expending money in Iran which is paying with international credit cards. It's better to have your money in cash. To know more about the subject, read here.
Iran Deserts: A Paradise for Sand and Sun Lovers
The central part of Iran includes vast deserts with a subtropical climate. They are unique in their kind and can be a paradise for sand and sun lovers. In addition, it attracts researchers. You should visit Iran due to many famous deserts it has.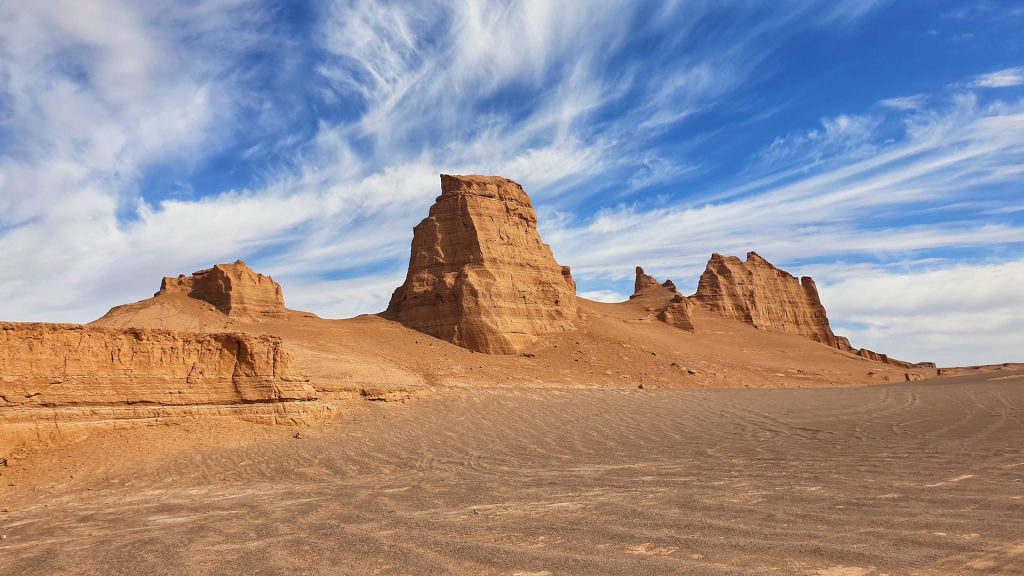 To name a few: Mesr Desert near Yazd, Lut Desert in Kerman which is famous for its unique Kaluts and has been recorded as the hottest place on the Earth many times, and The Maranjab Desert located in Aran and Bidgol which is a county close to the cities of Kashan and Isfahan. Matin Abad Desert Camp of Kashan is also one of the well-known desert camps of Iran, which is worth visiting.
Keep in mind that the best times to visit deserts in Iran generally are from April to June, and September to November. It's because the temperatures are more tolerable; however, the temperature plummets by night in winter, so keep it in mind and do not forget to bring warm clothes.
Snowy Mountains: Iran Ski Resorts
Although Iran is very well-known for its amazing and eye-catching deserts, that doesn't mean it's all Iran has. You should visit Iran because of its other climates. Iran is home to two big mountain ranges of Alborz and Zagros. That means Iran has dozens of snowy mountains.
It might surprise you but just a few kilometers from Tehran you can find numerous ski resorts. Dizin and Shemshak are two of the main ski tracks in Iran. Dizin is the largest track with 8700 feet high (nearly 2,650 meters) which is taller than the largest ski resort in Europe.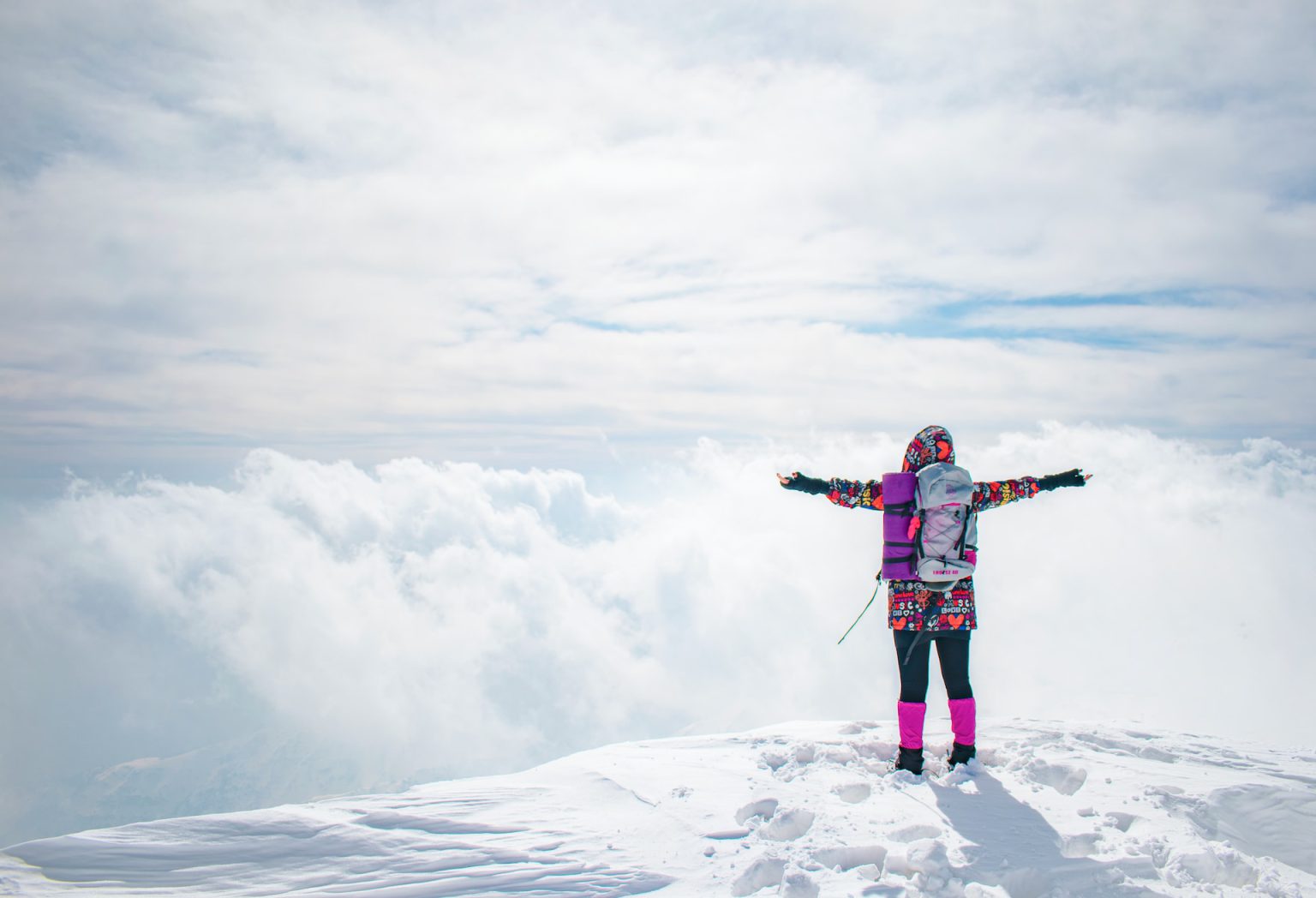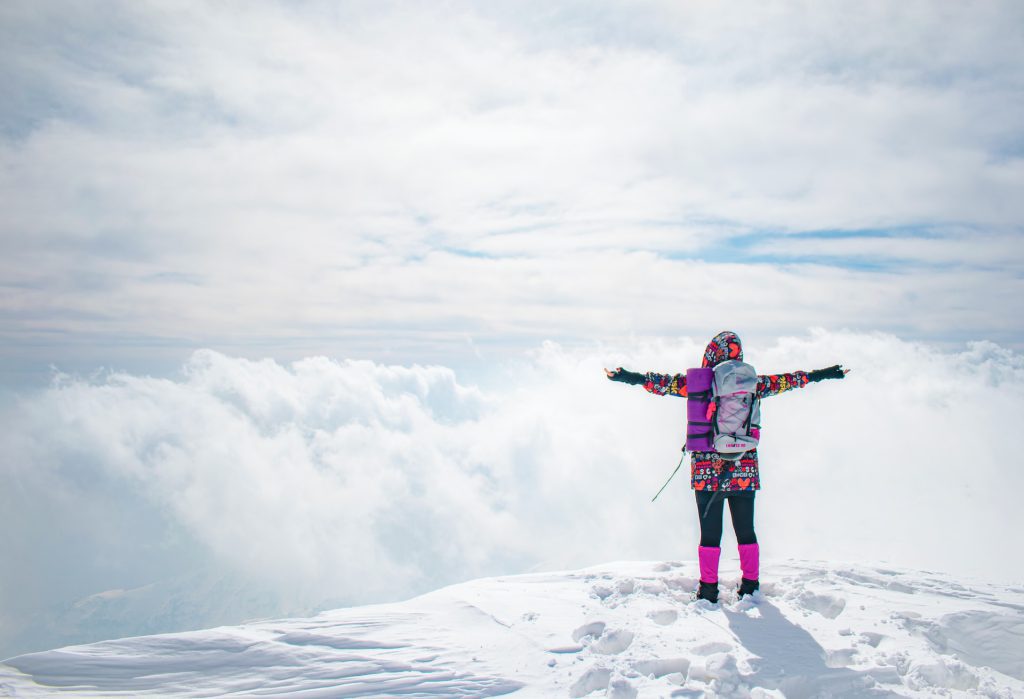 Iran Wildlife: Landscapes, Animals, and More
As explained above, Iran has almost all kinds of climates. You should visit Iran because you can see the result of this diversity in landscapes, wildlife, weather, and national parks. From the desert of Lut to Caspian Hyrcanian forests. Iran's wildlife is composed of several animal species including bears, gazelles, wild pigs, wolves, jackals, panthers, Eurasian lynx, and foxes. Domestic animals include sheep, goats, cattle, horses, water buffalo, donkeys, and camels. The pheasant, partridge, stork, eagles, and falcon are also native to Iran.
Historical Sites: Journeying through Remarkable Ancient Places
Persepolis is possibly Iran's most famous ancient site, even though it's not the only one. From ancient Persia to modern Iran, Iranian history has had many ups and downs, which resulted in many historical sites and places to visit. By traveling all around the country you can soak in every period and delve into the nation's past. Other monuments that you can visit in Iran are Golestan Palace in Tehran, Ali Qapu Palace in Isfahan, the Fire Temple in Yazd, Shahr-e Sukhteh in Zabol, Bandian-e Dargaz in Northern Khorasan, Takht-e Soleyman in Takab, and many more.
Persian Architecture: Where History and Design Converge
Iranian architecture, especially the magnificent architecture of mosques is just simply stunning. Mosques, in general, are one of the most iconic features of a Muslim city and can be seen everywhere around the country.
Some of them are older than 1000 years and some of them have the most complex mosaic designs and structures. One of the most famous ones is Nasir-al Molk Mosque aka Pink Mosque, situated in Shiraz and another one is the Jame Mosque of Isfahan.
Despite its complex cultural past and occasional turbulent political environments, you should visit Iran because the architecture has achieved distinct indigenous there. As noted before, the interior and exterior mosque architecture of mosques reflects a mixture of Islamic and Pre-Islamic art which necessitates you should visit Iran.
Iran Silk Road: A Path of Cultural Exchange
Silk Road, the most brilliant phenomenon of the relationship among nations and a well-established network of roads, played an essential role in transferring culture and goods to other countries.
Iran is a part of this ancient road with its rich cultural footprints, ancient civilization, vast land, and variable climate and geography. According to ancient maps, the Silk Road started from Huang City in China and continued to Turkestan.
Then, the route passed through central Asia and reached Samarqand and Bukhara. When it entered Iran, it passed the northern part of Iran including Marv, Sarakhs, Neyshabur, Gorgan, Bam, Safiabad, Rey, Qazvin, Zanjan, and north of Hamadan, and ended up in one of the harbors of Syria after passing Yerevan.
Iranian Handicrafts: Masterpieces of Art and Culture
Throughout history, Iranians always have been one of the greatest artisans around the world. Obviously, handicrafts that you can buy today from bazaars are the traditions passed on from generation to generation.
Today handmade products are highly regarded outside of Iran as unique works of art. Iranian handicrafts are masterpieces, and each of them has its own history. Persian Carpets and Rugs date back to 2,500 years ago. The art of carpet weaving is impressed by the culture and nature of Iran.
It includes amazing mixed patterns of flowers, birds, and animals with a myriad of colors extracted from wildflowers. Marquetry, Enamel working and so many other beautiful handicrafts could be a souvenir for your beloved ones and also a good reason to travel to Iran.
Persian Food: A Culinary Adventure Awaits!
"Why visit Iran?!" If it is still a question, diversity in Iranian cuisine will change your mind! Iran has a lot of different tastes to offer, from pistachio to black tea, from saffron to cardamom, and from Mirza Ghasemi to Ghormeh Sabzi. You will be amazed by the variety of Persian foods and the aromatic herbs that make Iranian cuisine appetizing.
Persian foods are majorly spicy and tasty and rightly influenced by Turkish, Russian, and Central Asian cuisines.
You should visit Iran because you will undoubtedly face an incredible variety of dishes. The main ingredients of Persian foods are meat or chicken. But if you are vegetarian there is no worry. You can find vegan and vegetarian foods in any region and enjoy the fantastic taste of Iranian vegetarian foods and even learn how to cook them!
Persian Dance: A Timeless Expression of Identity and Heritage
In any county, any town, any tribe, or race you can find a specific traditional or indigenous dance. Genres of dance in Iran are various and it is depending on the area, culture, and language of the local people.
It can range from sophisticated reconstructions to energetic folk dances. Music has also been an ancient traditional art in different parts of this country.
Iran Nomads: Exploring Iran's Seasonal Migrations
Nomads are the people who migrate from one place to another with their tribes and all their belongings.
In such annual or seasonal migrations, nomads move from their winter resort location to summer grazing lands and move back to their winter place again when it gets cold.
There are many different tribes in Iran, some of them are Turkmen, Shahsavan, Lar, Bakhtiari, and Qashqai. Iran is one of those few countries that still nomad lifestyle can be found along with modernization. If you, as a tourist, are interested in visiting or even living with nomads for a short time, Iran would be a good destination.
Iran Medical Tourism: A Thriving Destination for Treatment
For those who are looking for medical tourism and also those who wish to take advantage of Iran's world-renowned cosmetic professionals, Iran is an adequate option. There are many benefits to choosing Iran as a medical tourism destination, from the affordable treatments and fantastic customer service to a wide range of tourist attractions. Statistical figures show that more than 30,000 people from all around the world enter Iran for medical treatments and this number is even rising.
FAQs about Why You Should Visit Iran
Q1: Why should I visit Iran?
A1: Iran offers a rich cultural experience with epic Persian hospitality, diverse climate, breathtaking landscapes, historical sites, unique architecture, and a wide variety of Persian cuisine.
Q2: Is Iran a safe country for tourists?
A2: Yes, Iran is considered a safe country for tourists. While you should always be aware of your surroundings and take precautions, Iran has low levels of petty and violent crime.
Q3: How affordable is traveling in Iran?
A3: Iran is one of the most affordable tourist spots in the world. Whether you choose to backpack or enjoy an organized tour, you can explore the country's attractions without worrying too much about money.
Q4: What can I experience in Iran's deserts?
A4: Iran's central region offers vast deserts with a subtropical climate, making it a paradise for sand and sun lovers. You can visit famous deserts like Mesr, Lut, Maranjab, and Matin Abad Desert Camp, among others.
Q5: What are the best times to visit Iran's deserts?
A5: The best times to visit Iran's deserts are from April to June and September to November. During these periods, the temperatures are more tolerable, making it ideal for exploration.
Q6: Can I experience skiing in Iran?
A6: Yes, Iran is home to two big mountain ranges, Alborz and Zagros, offering numerous snowy mountains for skiing. Popular ski resorts like Dizin and Shemshak are located just a few kilometers from Tehran.
Exploring Iran with Customized Tours
When visiting Iran, consider taking a customized tour. It's a trip designed just for you, tailored to your interests and preferences. You'll get a personal itinerary, expert guides, and the freedom to travel at your own pace. With ToIranTour, you'll have a safe and comfortable journey, experiencing the best of Iran your way.
ToIranTour offers unforgettable Iran tours and travel packages. Our professional team creates personalized itineraries, taking you to famous landmarks and hidden gems. We prioritize your safety and comfort, providing excellent customer support throughout your trip. Book now and embark on a journey of a lifetime in Iran!
Explore Iran in your desired way