Table of Contents
A guide on what to buy in Iran
A trip can be divided into three parts; the pre-planning, the trip itself, and the memories that remained from it. The third part matters just as much as the trip itself; it's the memories that can make you be eager to go back to the destination or maybe the opposite, by reminding you of the experience. Souvenirs are a way to bring back a part of the land with you, but finding the right souvenir could be overwhelming if you don't know what to look for.
Iran, as a historical country with a rich cultural and artistry heritage, has got an extensive variety of souvenirs to choose from. Iranian souvenirs could vary from city to city, each presenting its own local art. If you are the kind who looks for souvenirs during your travel, follow us to get to know some of the best souvenirs to buy in Iran.
Top souvenirs to buy in Iran
1. Persian Carpet
Persian carpets are proven to be the best in the world. They are known for their unique designs, eye-catching color-scheme, and high quality, which makes them expensive to some extent. As for a cheaper alternative, there is Kilim which is a smaller, rough type of carpet. Kilim and small rugs are among the favorite Iranian souvenirs. Don't forget to check out carpet bazaars in Tabriz, since its carpets are the best of the best.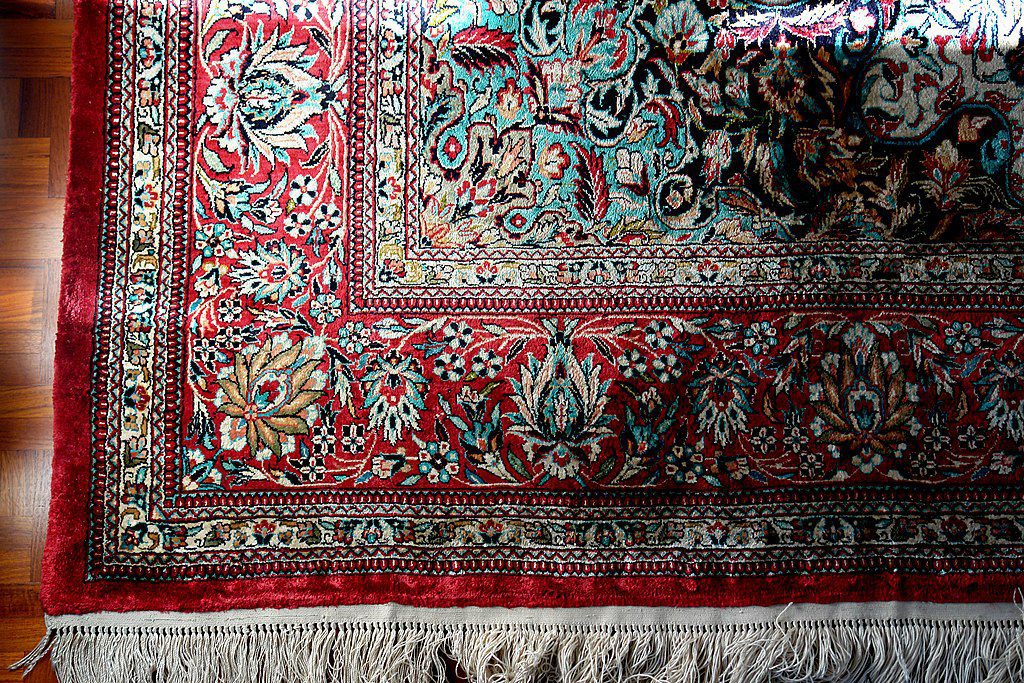 In case you are interested in Iranian Carpets and how they are made, here are Iran tours that are focused on Iranian Carpets.
2. Minakari
One of the most popular souvenirs in Iran is Minakari. Its origin is Isfahan and it is an ancient art including paintings of animals and flowers on the surface of metals. If you visit Isfahan, their blue and turquoise color, filling a whole store, will definitely catch your eye.
3. Khatam
One of the finest Persian artworks is Khatam, which is in fact the art of marquetry. It's such a delicate art, inlaying pieces of wood, different metals, and bones to create decorative and also practical objects.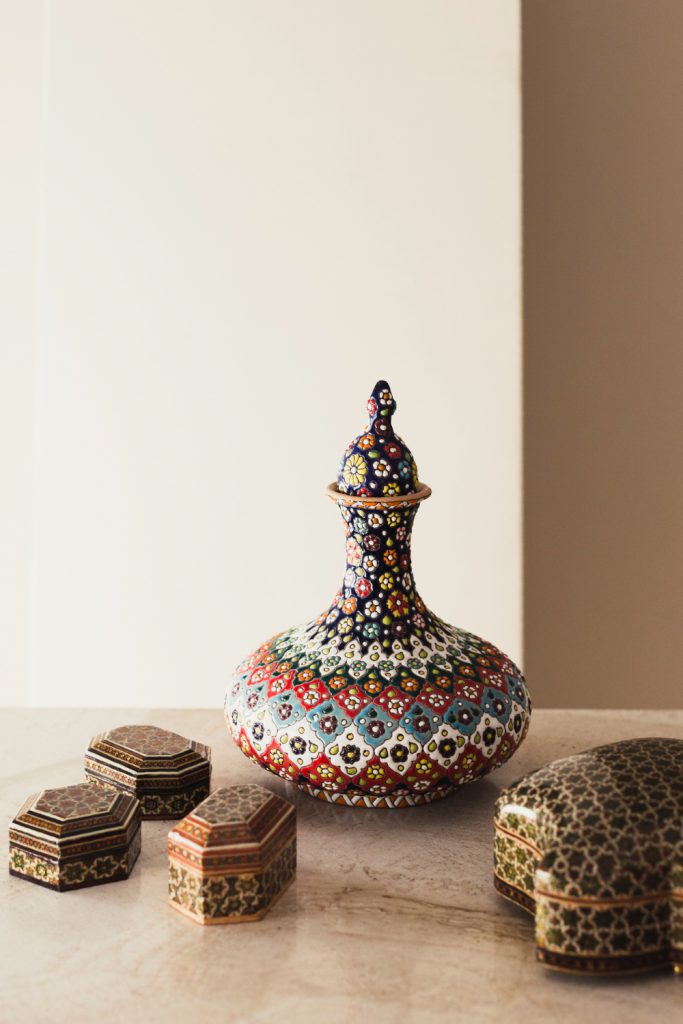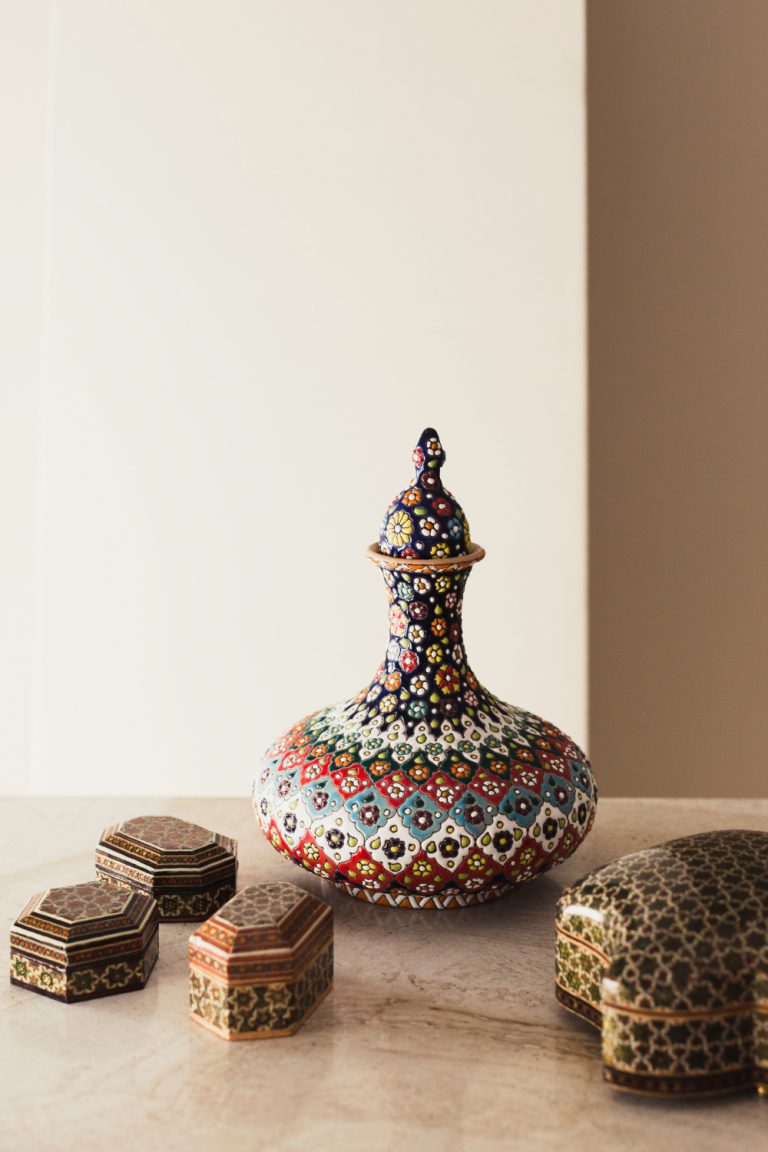 The smaller the inlaid pieces are, the more valuable the work is. No better souvenir to take from Iran for yourself or to present to your loved ones.
4. Termeh
Terme is a handmade silk cloth with threads of gold woven in it. It is particularly made in Yazd and it comes in various products such as tablecloths, purses, shoes, etc. They may be a little overpriced due to the special yarn and design, but be sure they are worth every penny. Nowadays Termeh is made by machines as well, but the handmade ones are certainly of higher value. An exceptional Iranian souvenir to dress your table with!
5. Iran Ceramics and Pottery
The history of pottery in Iran dates back to long years ago, confirmed by the thousand samples kept in Iran museums. This kind of handicraft is mostly made in cities like Lalejin and Meybod, yet in almost all cities of Iran, you can find the track of them in the shops that sell dishes, mugs, and ceramics. These artworks are designed in different colors and patterns, from traditional to modern ones; whichever it is, they can bring all the memories back from the trip to Iran.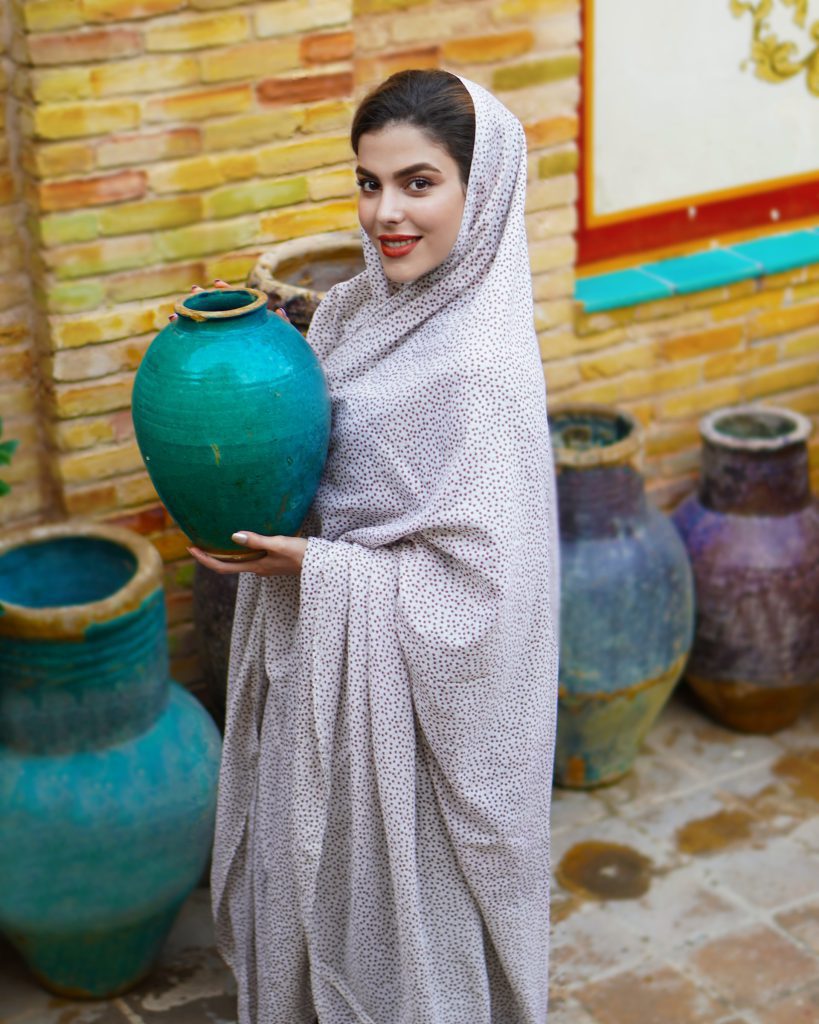 6. Ghalamzani
Another ancient art of the people of this beautiful land is Ghalamzani which is actually a kind of metalwork. It is the act of carving patterns and drawings on the surface of metals including gold, silver, bronze, and copper by a bar and a hammer in order to make elaborate forms on silverware such as plates or vases. This fine art is mainly done in Shiraz and Isfahan; so, if you were to visit these cities, don't miss the chance to see this art and also the skilled artists at no cost. Without any doubt, it's a one-of-a-kind experience.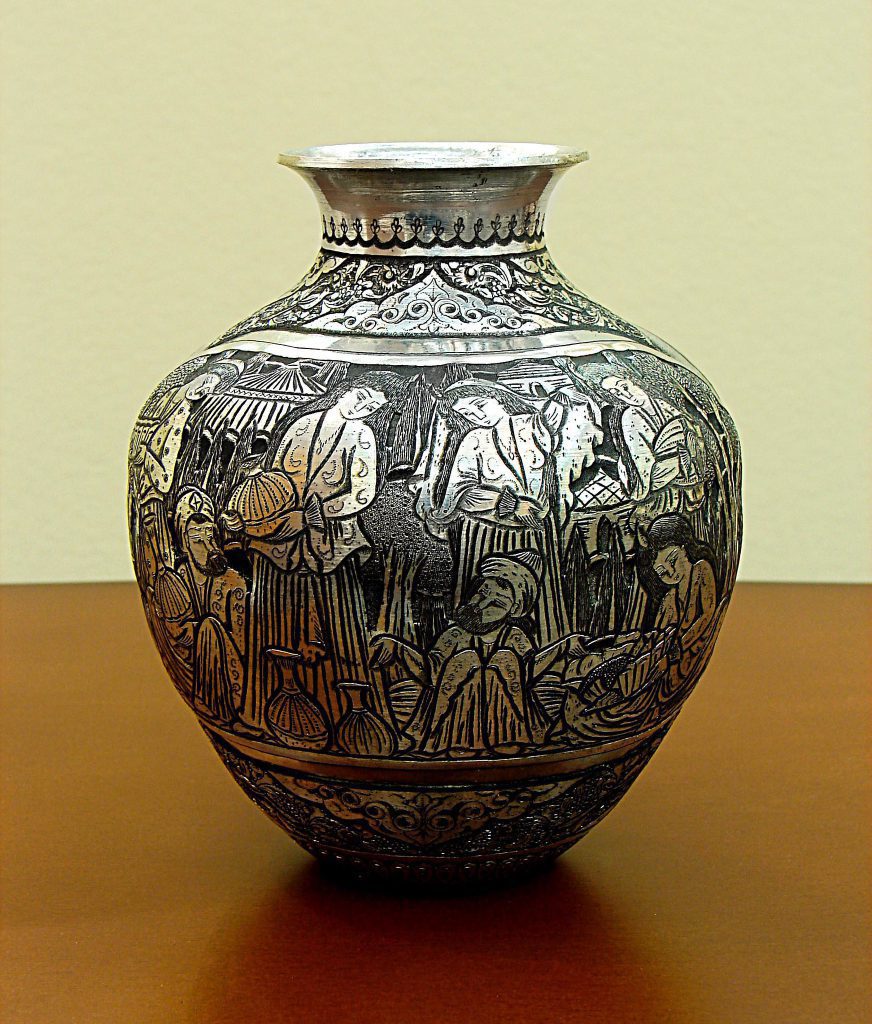 7. Turquoise
Let's get to Iran's national gemstone, turquoise. The pure turquoise comes from the northeastern part of Iran and more particularly from the city of Neishabur. This precious stone is used to make different shapes of jewelry such as rings, necklaces, pendants.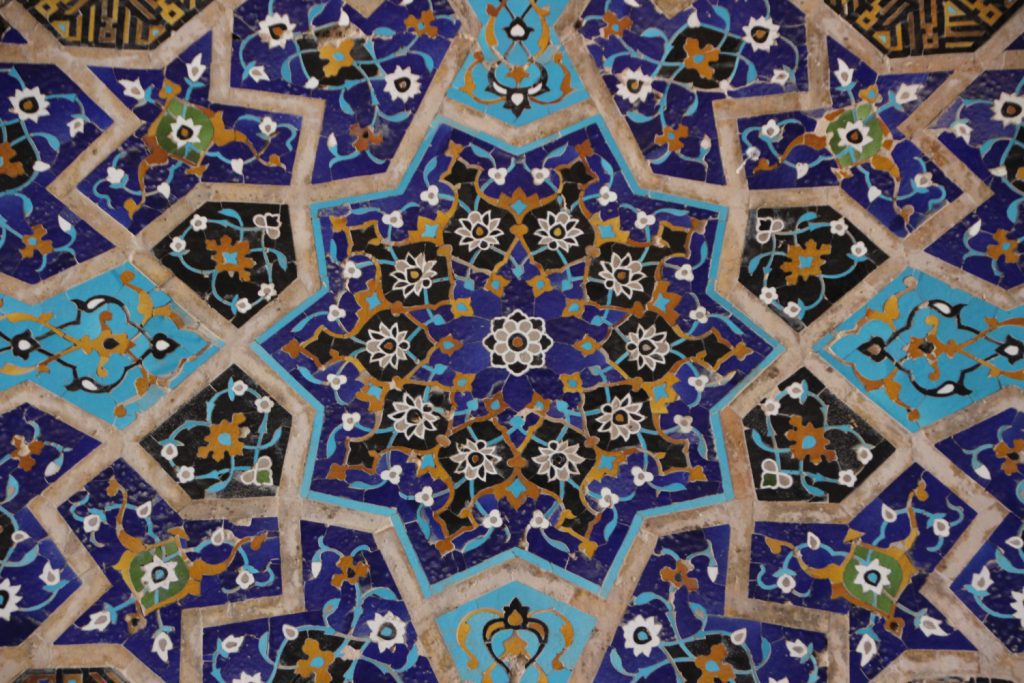 It is popular among Iranians not only for its charming look but also for the common belief that claims turquoise has got the power to protect the owner from the evil eye. Therefore, don't hesitate to choose turquoise jewels as a souvenir to take from Iran.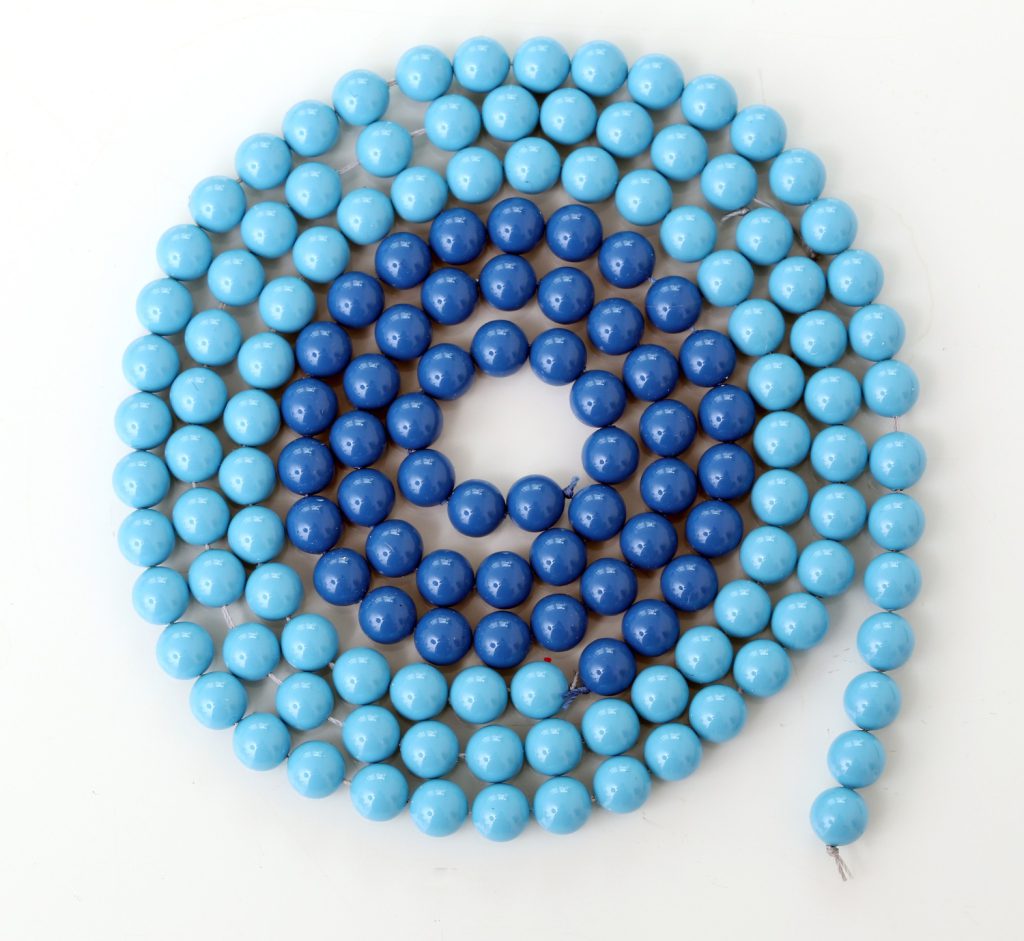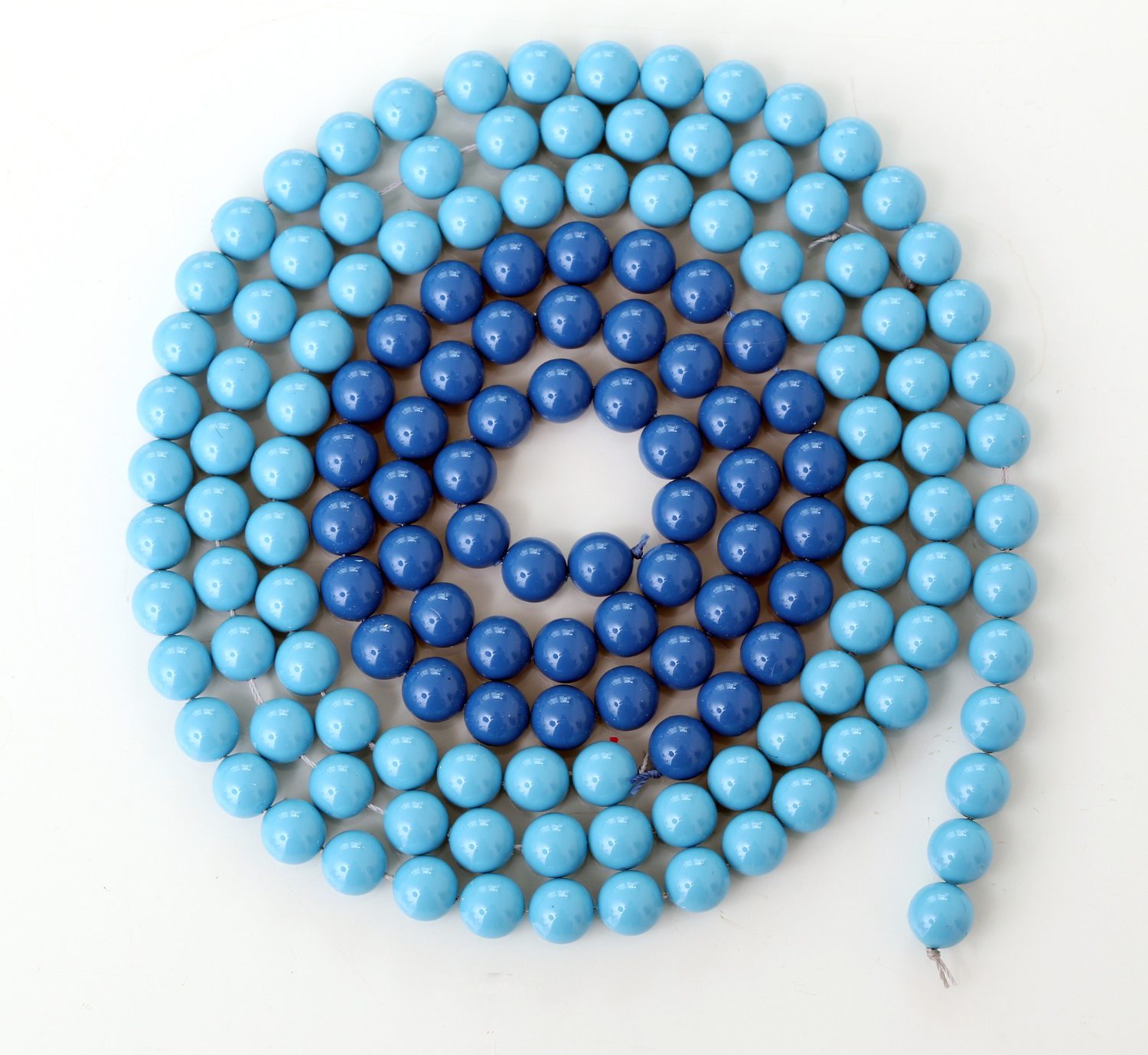 9. Food and Drinks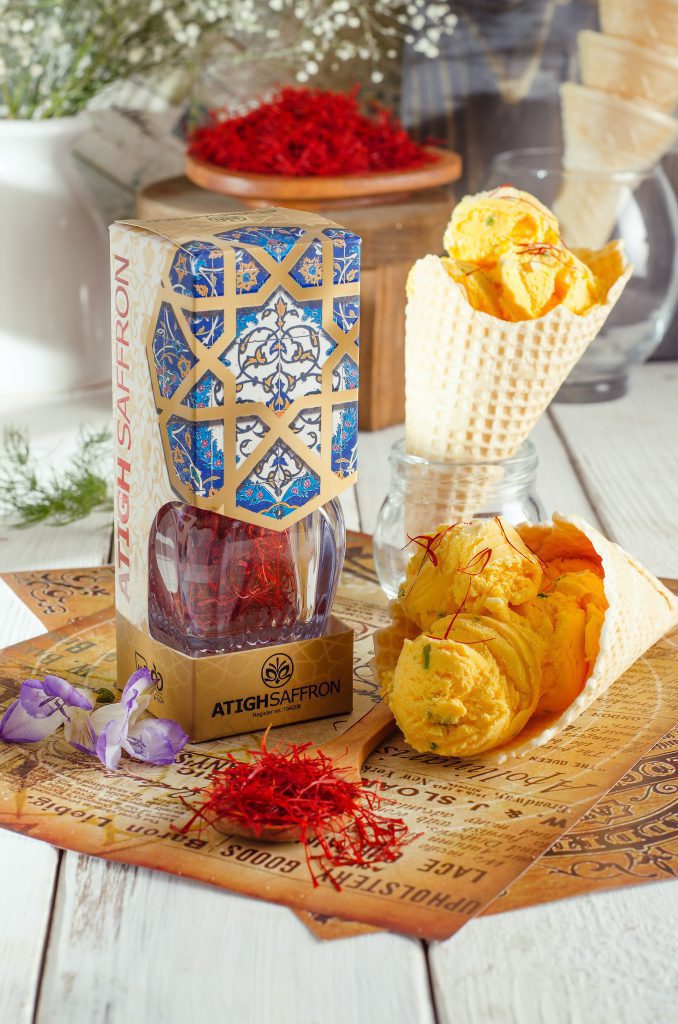 – Saffron: Saffron, or the "red gold", is used extensively in Persian cuisine. Iran has a massive role in the production of the worldwide saffron, and it can't be denied that it produces the best of it. The hub of the industry is Mashhad.
– Pistachio: Dried fruits and nuts are the best-selling Iranian souvenirs for tourists and the natives as well. Even today, with a number of other countries in this field, Iranian pistachio still ranks first in the international market thanks to its rich taste. Kerman's pistachios, famous in the world as "smiling pistachio", are the best in the country.
– Sweets: Most tourists, especially Europeans, are amazed by the variety of sweets found in Iran. It's a heaven for those with a sweet tooth as each city has got its own unique sweet. So, one of the best options as a souvenir from Iran is buying sweets such as Gaz from Isfahan, Sohan from Qom, Ghotab and Baghlava from Yazd, or Reshte Khoshkar from Rasht, the list goes on.
– Spices: Spices play an important role in Iranian cuisine. You can feel their aroma while walking in Iran's bazaars, tempting you to purchase some. You can choose from cardamom, rose petals, Limoo Amani -a kind of lime-, to add some Iranian taste to your dishes.
– Tea: The most beloved drink in Iran is tea. It is common to drink a cup of tea after you have a dish. The popularity is not just limited to Iran, Persian tea is known to be one of the most qualified ones around the world.
We took a look at some of the products which can serve as a sweet memory of the trip to Iran. Of course, there are many other exotic souvenirs to be bought from Iran and this was only a glimpse of them. Hopefully, it has made it easier for you to make up your mind and choose the one that best fits your taste.
---
Tips for Finding and Buying Top Souvenirs in Iran
Here are some tips that can help you have a better shopping experience in Iran and find the best souvenirs to take back home.
1. Do your research
Before you start your shopping adventure in Iran, it's important to do some research and learn about the traditional handicrafts, products, and souvenirs that the country is known for. This can help you narrow down your options and focus on the items that you are interested in purchasing. Some of the most popular souvenirs in Iran include carpets, kilims, pottery, handicrafts, spices, and saffron.
2. Shop in traditional markets
One of the best ways to experience the local culture and traditions is to shop in the traditional markets in Iran, also known as bazaars. These markets are full of colorful shops and stalls selling all kinds of products, including souvenirs. The most famous bazaars in Iran are the Grand Bazaar of Tehran, the Vakil Bazaar in Shiraz, and the Bazaar-e Bozorg in Isfahan.
3. Bargain
Bargaining is a common practice in Iran, especially in the traditional markets. It's important to keep in mind that the initial price offered by the seller is usually higher than the actual value of the product, and bargaining is expected. However, it's important to be respectful and polite during the bargaining process, as it's a cultural practice that is taken seriously in Iran.
4. Buy from reputable sellers
To ensure the quality of the souvenirs you purchase in Iran, it's recommended to buy from reputable sellers. Look for shops that specialize in traditional handicrafts or have a good reputation among locals and tourists. You can also ask for recommendations from your tour guide or hotel staff.
5. Check for authenticity
When purchasing souvenirs in Iran, it's important to check for authenticity, especially for items like carpets, kilims, and handicrafts. Look for the traditional designs, patterns, and materials used in the products to ensure their authenticity. You can also ask the seller for a certificate of authenticity or a guarantee of the product's quality.
Best Places in Iran to Find Souvenirs
If you are looking for the best places to find souvenirs in Iran, here are some of the top locations that you should visit:
1. Grand Bazaar, Tehran
The Grand Bazaar in Tehran is one of the largest and oldest bazaars in the world, dating back to the 10th century. This bustling market is a must-visit destination for anyone who wants to experience the local culture and find unique souvenirs. The bazaar is divided into different sections, each selling a specific type of product, including handicrafts, carpets, spices, and jewelry.
2. Vakil Bazaar, Shiraz
Located in the heart of Shiraz, the Vakil Bazaar is a beautiful traditional market that dates back to the 11th century. This bazaar is famous for its Persian carpets, which are renowned for their intricate designs and high-quality materials. You can also find other souvenirs here, such as spices, handicrafts, and traditional clothing.
3. Bazaar-e Bozorg, Isfahan
The Bazaar-e Bozorg in Isfahan is one of the most beautiful and historic bazaars in Iran. This market is known for its intricate tile work, beautiful arches, and unique handicrafts. Here, you can find a wide range of souvenirs, including carpets, jewelry, miniature paintings, and copperware.
4. Tabriz Bazaar, Tabriz
The Tabriz Bazaar in Tabriz is another historic market that dates back to the 13th century. This bazaar is famous for its hand-woven carpets, which are considered some of the best in the world. You can also find other souvenirs here, such as traditional clothing, spices, and handicrafts.
5. Zoroastrian Fire Temple, Yazd
The Zoroastrian Fire Temple in Yazd is a unique destination that offers a different type of souvenir experience. Here, you can purchase small packets of sacred ash, which is believed to have healing properties. You can also find other souvenirs related to Zoroastrianism, such as books, jewelry, and artwork.
Q1: What are some popular souvenirs to buy in Iran?
A1: Some popular souvenirs to buy in Iran include Persian carpets, Minakari (painted metalwork), Khatam (marquetry), Termeh (handmade silk cloth), Iran ceramics and pottery, Ghalamzani (metalwork), and turquoise jewelry.
Q2: Where can I find Persian carpets in Iran?
A2: Tabriz is known for its carpet bazaars and offers some of the best Persian carpets in Iran. Visiting carpet bazaars in Tabriz would be a great way to explore and purchase Persian carpets.
Q3: What is Minakari and where can I find it in Iran?
A3: Minakari is an ancient art of painting animals and flowers on metal surfaces, originating from Isfahan. If you visit Isfahan, you can find a wide variety of Minakari products, including jewelry and decorative objects.
Q4: What is Khatam and where can I buy it in Iran?
A4: Khatam is the art of marquetry, which involves inlaying pieces of wood, metal, and bone to create decorative objects. It is predominantly practiced in Shiraz and Isfahan. You can find Khatam artwork in the traditional markets and specialized shops in these cities.
Q5: Where can I buy traditional handicrafts and souvenirs in Iran?
A5: Traditional markets, known as bazaars, are the best places to find traditional handicrafts and souvenirs in Iran. Some notable bazaars include the Grand Bazaar in Tehran, Vakil Bazaar in Shiraz, Bazaar-e Bozorg in Isfahan, and Tabriz Bazaar in Tabriz. These markets offer a wide range of products, including carpets, ceramics, textiles, and spices.
Experience the Best of Iranian Bazaars with Customised Tours
If you are planning a trip to Iran and want to experience the best of Iranian bazaars, it is highly recommended to opt for customised tours. Customised tours allow you to explore Iran's bustling markets at your own pace, and in a way that suits your preferences.
By choosing customised tours, you can design your itinerary to include the bazaars that interest you the most, while also having the flexibility to adjust your schedule to spend more time in the markets that you enjoy. This way, you can make the most of your trip and ensure that you have an unforgettable experience in Iran.
ToIranTour is a professional tour operator that offers Iran tours and travel packages tailored to meet your needs and preferences. With our years of experience in the tourism industry, we can design a customised tour that is perfect for you, whether you are interested in exploring the bazaars, visiting historical sites, or experiencing local culture and traditions.
Our Iran Tours are designed to cater to every type of traveler, from solo travelers to families and groups. We work closely with our clients to understand their preferences, interests, and travel style, and design the plan accordingly. Our tours are flexible, and we are always willing to make adjustments to ensure that our clients have the best possible experience in Iran.
At ToIranTour, we understand that every traveler is unique, and we strive to provide a personalised service that exceeds your expectations. We are committed to making your trip to Iran a memorable one, and our team is always ready to assist you with any questions or concerns you may have.