Tips for Solo Female Travelers who wish to visit Iran
Tips for solo female travelers to visit Iran should consider six questions: What should I wear? What kind of transport should I take? How should I behave? Will I be safe? How can I prepare a tour? What is the reality of Iran? We try to give you practical advice, dispel preconceptions, and reassure you.
Note: You cannot travel without a guided tour if you're an American, Canadian, or British passport holder.
Read More:
Here are a few tips on why you can definitely travel alone as a woman in Iran and why you will have the best time of your life:
1- Transportation is easy, safe, and affordable to get around
Be sure, traveling around Iran is safe and easy. Like traveling anywhere else, you need to get some information about Iran. You can always take a bus or taxi without any problem. Buses provide a seat reservation and the driver will rearrange the passengers so that no woman sits next to an unknown man. Regarding taxi, most taxi drivers have a registration number on their windows.
Generally, big cities such as Tehran, Shiraz, Isfahan, and Yazd have 'Women Taxis', with female drivers. At the bus and train stations, it is clearly marked where the women-only zone starts and ends. This women-only zone usually includes specific carriages located at the most front and back of the train.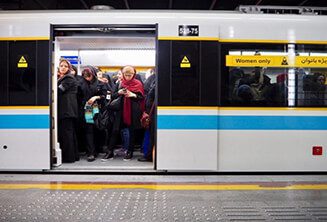 2- Accommodation in Iran is easy to find
You can always book a hotel or hostel before arriving at any destination. Nowadays, Coach Surfing is becoming very popular and it's a good way to find accommodation with local hosts and discover nearby events. Of course, you`d better follow the rules like anywhere else: look only for women or couples, preferably with some references.
Note: Coach Surfing is banned in Iran. In order to use this platform, you need to have a VPN on your devices. At the same time, you can easily get in touch directly with the accommodations.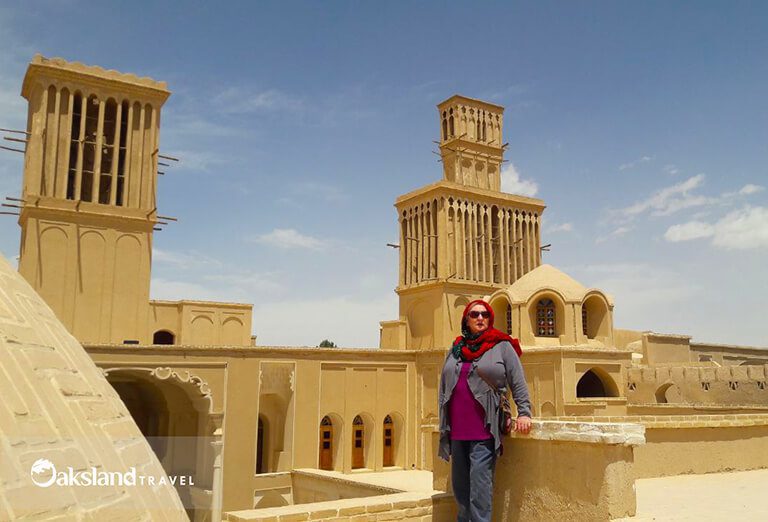 Dress code is not as controversial as you might think. In fact, you need to have your hair and body covered every time you are outside in public. You have to cover your hair but not fully, arms, and legs, but your feet can be bare. Try not to use tight clothes.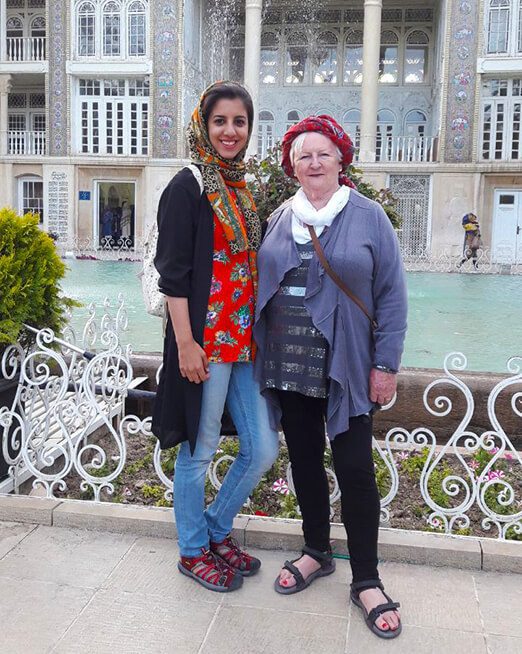 The dress code is relaxed and open to interpretation. It's not unusual to see young women in the larger cities wearing figure-hugging manteaux (often tightly belted trench-coats), skinny jeans, high heels, and colorful scarfs that have been arranged to offer plentiful glimpses of hair and neck.
But in smaller cities, towns, and villages this rarely happens. We suggest before traveling look for pictures of Iranian women daily life on social media.
Head Coverings
The biggest challenge that you'll encounter is keeping your scarf on. Silk scarves aren't much used, as they tend to slip off; the only way to make them work is to tie them under the chin babushka-style. Wool can work, but not if it's too fine and slippery. Your best bet is textured cotton, which tends to adhere to hair more effectively and slips less.
Manteaus
Loose-fitting dress going down to the mid-thigh are a comfortable, alternative form of outfit. These can be worn over T-shirts or jumpers (sweaters). In summer, you'll need to wear something light – long blouses and tunics made of natural fibers work well.
All manteaus are worn over trousers or jeans are perfectly acceptable.
Chadors
Visiting important shrines is the only time when foreign women must wear a chador. In these situations, chadors can almost always be borrowed on-site.
4- People Want to Chat With You
Although English isn't spoken fluently in Iran, many people, especially the younger ones, know some English and want to improve it. So they are eager to chat with English-speaker tourists. Aside from that, many people would like to know where you are coming from. In addition, they enjoy giving you tips and advice on what are must-to-see places in the area.
People in Iran are extremely proud of their country, and more than happy to share it with you.
5- Credit Card
In general, you can't use international credit/debit cards in Iran. But don't worry; there are places in which you can use your credit card to have money in cash. Yet, you can't find these places in small cities. So, we suggest you carry USD and Euros in cash with you. Because it is easier to exchange in Iran.
6- How should Solo Female Travelers behave?
– If you go through various blogs of women who actually traveled alone around Iran you'll become aware that Iran is definitely a good and safe country for a woman to travel alone.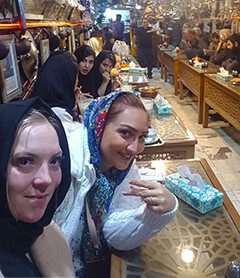 – The best way to have a good interaction with people especially males is to be polite but not over-friendly in your dealings.
– In restaurants and teahouses, head to the separate areas set aside women and families.
– On city buses, it's better to use the women's entrance in the middle of the bus and sit at the back with other women.
– On intercity buses, you can sit in any part of the bus, but you should always try to sit next to a woman (it's OK to sit next to a Western male you are traveling with).
– Keep yourself far from any political issues.
– It's also handy to take some toilet paper and plastic bags for carrying out your toilet paper, tampons, and pads from toilets that don't have rubbish bins.
– If you're a vegetarian, the moment you step out of the tourist route you may encounter some difficulties.
– While organized tours are still dominating Iran's tourism, it's not uncommon to find another person traveling solo. Backpackers and hostels can be found anywhere on a tourist route from Tehran to Shiraz and Yazd. Fortunately, in Iran, there is no case of invasion of tourists, especially female tourists.
7- Use of Licensed Travel Company
Be sure to get your travel services from travel companies that are authorized by the Ministry of Iranian Heritage, Handicrafts, and Tourism. Many travel guides without legal permission will launch a website and do as a travel agency, which can challenge you, especially when you travel alone as a woman.
Authorized companies will usually place their license on their website which shows the license number, validation, official address, and phone number.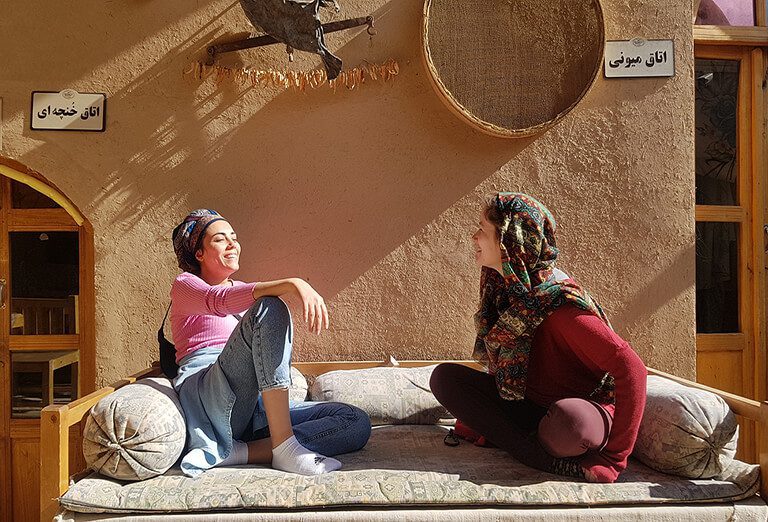 In order for you to organize a trip suited for your interests and your budget, we prepared a detailed questionnaire. Fill it out as detailed as you want it and our travel experts will get in touch with you shortly! Here you can customize your own package and make your own plan: