Table of Contents
Yalda Night Celebration
For several thousand years, the last night of autumn is celebrated by Iranian as Shabe Yalda (Yalda night), which is the longest night of the year. On this memorable night, various rituals and ceremonies are held and people gather around and have a beautiful night. It is held in different cities of Iran.
One of the most important nights of ancient Iran is the night of Yalda, which has been very important to Iranians for a long time until today. To this day, its value has not diminished and it has found a very special place among Iranians.
This night is the longest night of the year, which is related to the time between sunset from December 20, the last day of autumn to sunrise on December 21, the first day of winter, coincides with the winter solstice in the Northern Hemisphere. The night gets shorter and the day gets longer.
Why It Is Called Shabe Yalda?
Yalda is derived from a Syriac word meaning birth. Syriac has been the common language of Christians, which has been obtained from research and study in the history books of dictionaries. The great scientist and calendarist Abu Rihan Biruni mentions the night of Yalda the birth of the sun.
It is not clear exactly how and when the word Yalda entered the Persian language. It is said from history that some of the early Christians who lived in Rome migrated to Iran and due to the closeness of cultures, this Syriac word found its way into Persian.
Yalda Night History
Yalda's history dates back to ancient times, but it is not clear when exactly it belongs to. Many archaeologists have proposed the date of this night seven thousand years ago. Prehistoric pottery has been cited as animal motifs of Persian moons such as scorpions and rams have been hacked into these vessels.
Customs and Rituals of Iranians on the Night of Yalda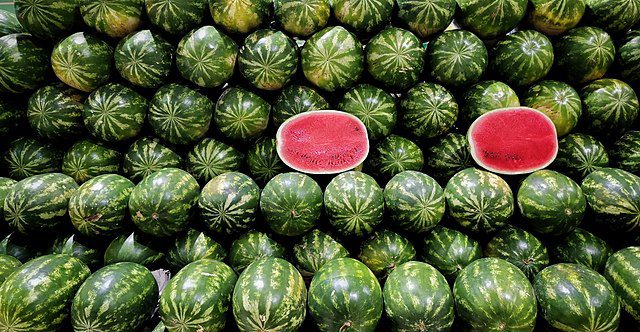 According to ancient traditions and legends, on the first day of winter, the Persian kings laid down the royal throne and went to the desert in white clothes and sat on the white carpet, and the guards and gatekeepers of the royal palace and all the servants were set free and lived like everyone else. They also were all in the same place, whether it was the chief or the king, or the common people.
Yalda Night in Iran is celebrated today by Iranians with relatives and families spending the night together. Family members gather on this important night, and the elderly members of the family begin to tell ancient stories. Eating watermelon, nuts, pomegranates, sweets and various fruits are the symbolic aspects of this night. Most of these fruits have many seeds and are considered a kind of contagious magic that humans increase their fertility by resorting to their blessing. Watermelon and pomegranate are thought to represent the night sun because of their red color.
Yalda Night Customs
Lighting a Fire in Yalda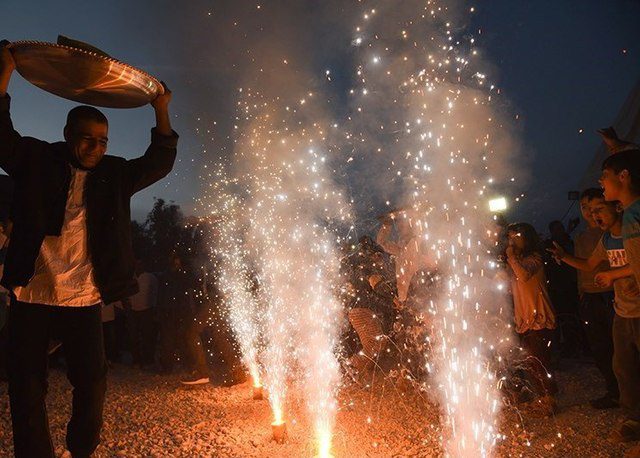 Since lighting a fire was a symbol of light and the sun in the eyes of the ancients, and some also knew it to remove darkness and the devil, so to escape the darkness, they lit a fire to create a warm circle together.
Storytelling on Yalda Night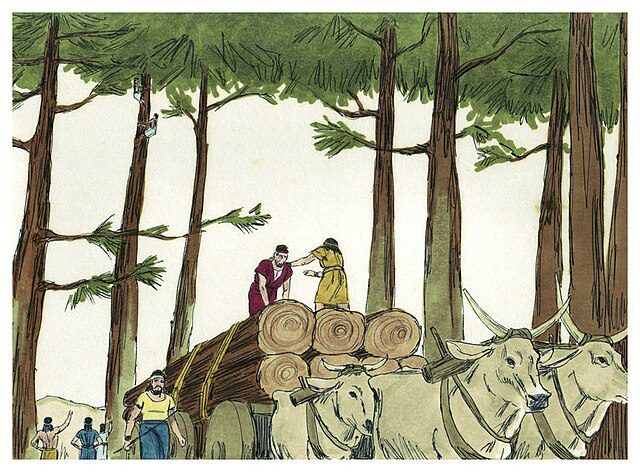 On the night of Yalda, families gather around and listen to poetry readings and stories by older people. Unreal and small stories whose heroes are fairies, demons, and animals, and it is certainly pleasant and fascinating to hear for every child. Depending on the culture of each city or province, stories related to themselves are narrated, for example, the story of Hussein Kurd Shabestari is common among Azerbaijanis and the stories of Shahnameh are common among Khorasanians.
Hafez's Fortune-Telling and Shahnameh Reading on Yalda Night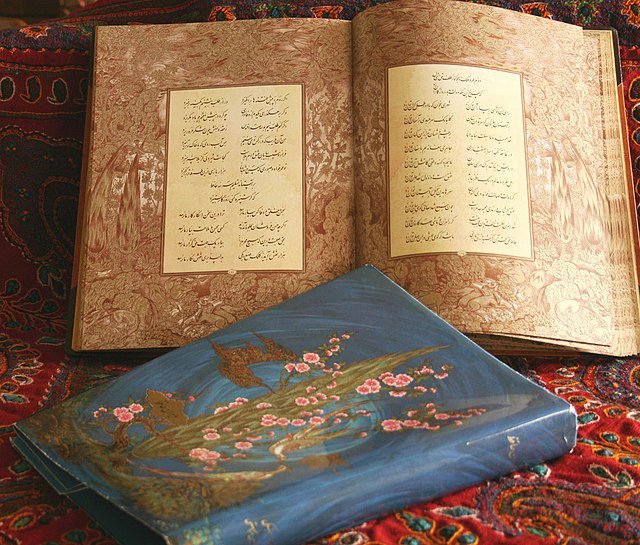 Reading Hafez and fortune-telling on Yalda Night is another entertainment of Iranians and has been common for a long time. Also, reading Shahnameh is one of the most inseparable programs of Yalda Night, which has been common for a long time.
Fruits for Yalda Night
The main fruit of Yalda Night is pomegranate because the ancients considered it a blessing and a sign of fertility. This interpretation was suggested because of its many seeds and also its red color is a symbol of the sun and happiness. In fact, eating and having pomegranate on the Yalda Night table was due to believing in the effect of its contagious magic. Because by eating pomegranate and resorting to it, fertility and blessings increase.
The sanctity of the pomegranate fruit has been proven to everyone since ancient times and even had a special place among the great religions of the world because its name is mentioned in myths and legends. Pomegranate is considered sacred in the Zoroastrian religion and is one of the trees of paradise. It is even used in Zoroastrian religious ceremonies for its branches and fruits.
Watermelon, like pomegranate, is one of the most special fruits of this night. You should know that watermelon is a summer fruit, so in addition to its bright color, it is a reminder of the heat of summer and also a symbol of the sun. Of course, other fruits and citrus fruits such as oranges, apples, persimmons, pears, or pumpkins are used.
Delicious Nuts and Snacks on Yalda Night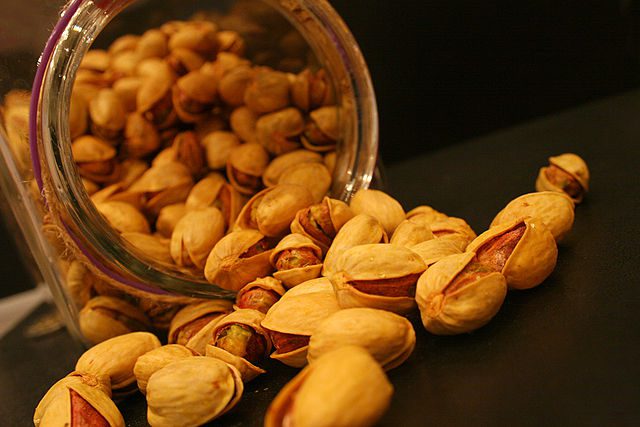 Special nuts and snacks such as pistachio kernels, almonds, walnuts, hazelnuts, and dried berries and figs are some of the most important options for snacks as Yalda Night food. As you know, long-term storage of fruits was not easy in the past, so many fruits were dried to consume and store.
Yalda Night for Newlyweds
Newlyweds consider Yalda Night to be one of the most special nights for themselves because, on this night, a pleasant and attractive ceremony is held for brides. An interesting tradition left from the past. In some cities of Iran, on this night, beautiful gifts are prepared by the groom's family for the newlyweds and they go to the bride's house with the intention of having a party and dinner, and the bride's family is also ready to host and receive the groom's family.
The Yalda Night ritual is performed in the same old way in the cities, and the families put the purchased gifts in a large tray and go to the bride's house. The customs of the bride's birthday night are common among Iranians and usually have the same generalities, but according to the culture of each region, there is a difference of taste in buying gifts, and these gifts sometimes increase or decrease.
In general, this night had a religious aspect for the Iranians and was sacred, and they asked the sun god for light and blessing to enjoy the winter, and fresh and dried fruits and other things on the table were an allegory of the blessed spring and summer. They spent the whole night in the light and fire and so that no evil would penetrate them.
FAQs about Yalda Night
Q1: What is Yalda Night?
A1: Yalda Night is an ancient Iranian celebration marking the longest night of the year, which falls between sunset on December 20th and sunrise on December 21st.
Q2: When is Yalda Night celebrated?
A2: Yalda Night, which is an ancient Iranian celebration marking the longest night of the year, is celebrated in falls between sunset on December 20th and sunrise on December 21st.
Q3: Why is Yalda Night celebrated?
A3: Iranians remember the last night of autumn as a time when the sun is born again and light wins over darkness because days become longer and nights become shorter in winter.
Q4: How is Yalda Night celebrated?
A4: Iranians gather with family and friends, share stories, and engage in rituals like lighting fires and storytelling. Eating watermelon, nuts, pomegranates, and various fruits is also customary on this night.
Q5: What is the meaning of Yalda Night?
A5: The term "Yalda" is derived from a Syriac word meaning "birth." It's associated with the birth of the sun, and the celebration is rooted in ancient traditions. It's believed that the word entered Persian through the influence of early Christians who migrated from Rome to Iran.
Q6: What are the historical origins of Yalda Night?
A6: Yalda Night's history dates back to ancient times, with some archaeologists estimating its existence around seven thousand years ago. Prehistoric artifacts with Persian moon motifs suggest its antiquity. However, its exact origin remains unclear.
Q7: What are the customs and rituals associated with Yalda Night?
A7: Iranians celebrate Yalda Night by gathering with family, telling stories, and enjoying traditional foods like watermelon, pomegranates, and nuts. Lighting fires is a symbolic gesture, and poetry readings, including Hafez's fortune-telling, are also popular. Families share unreal and small stories, often involving fairies, demons, and animals.
Q8: How is Yalda Night celebrated by newlyweds?
A8: Yalda Night holds special significance for newlyweds, as it marks a time for unique celebrations. In some Iranian cities, the groom's family prepares gifts for the bride's family and hosts a party. The ritual is carried out similarly across different regions, with variations in gift preferences based on local cultures.
Experiencing the Magic of Yalda Night in Iran: A Journey Beyond Compare
If you want to experience the special Yalda Night in Iran and really enjoy everything it offers, it's best to plan a trip that's just for you. Yalda Night celebration is famous all around Iran and happens during the longest night of the year. It's all about sharing stories, eating tasty pomegranates and nuts, and having a great time.
At To Iran Tour, we don't do the same thing for everyone. We want your trip to be special and just the way you like it. Our team of experts knows a lot about travel, and we'll make a plan that fits what you like. It could be exploring the Yalda celebrations, visiting old markets, seeing historical places, or enjoying delicious Iranian food.
No matter if you're excited about Yalda Night or want to explore all of Iran, we're here to make your trip special!
Explore the customs and culture of Iran in a delicately designed 10-day tour
---