Why there are lies about traveling to Iran?
Before planning for a trip to a new destination, it is only wise to search and gain information about its weather, safety, sites, etc. But you should have in mind that what is presented on the media, cannot always be relied on. nowadays, fake news is a worldwide intricacy, caused by easy access to the Internet. The motive for publishing incorrect information might be political issues, national issues, or simply lack of information.
When it comes to a foreign country, this false information can lead to misjudgments for other nationalities which primarily results in lessening the travel demand. One of the countries that there are still unfounded beliefs about, is Iran. Some eccentric myths are told about Iran from years ago up until now, which not one of them is based on truth. Almost all the tourists who visit Iran, are surprised by the contradiction lies between the real Iran and its image in the mass media.
If you are to travel to Iran or you are wondering whether to believe what you hear about this country, read along with us to get to know some of the lies about traveling to Iran:
Read Also:
6 Lies About Traveling to Iran
1. It's not safe to travel to Iran.
Iran has always been noted around the world during history, due to its strategic position and has always been a target of the countries in power because of its abundant natural resources. However, the governments in power have managed to preserve the safety of the country and its borders to a massive extent. As for now, the country's condition with respect to safety is thoroughly normal and according to the 2020 Travel Risk Map, Iran is listed in the medium-risk category. This is the same as some popular destinations such as Turkey, Russia, and Indonesia.
Even solo tourists, traveling on their own to Iran, confirm that they have had a pleasant experience in Iran and no out of proportion danger has come up. Thus, there is no need to worry about your safety while traveling to Iran.
2. Iran is a deserted country.
The Middle East is known to be a rather hot region and, in some cases, deserted; and this is exactly the main point, only some areas within the Middle East are covered with deserts and it is not a bare field.
Iran is a good example to prove otherwise. Iran is a four-season country which is rare even in Europe. You can see different looks of Iran, experience different weather, or try out a wide range of fruits, based on the season. Moreover, there are all kinds of landscapes in Iran, from deserts to forests and mountains to the sea. So be prepared to have an exceptional trip on your way to Iran, because what you are about to see is over your expectation.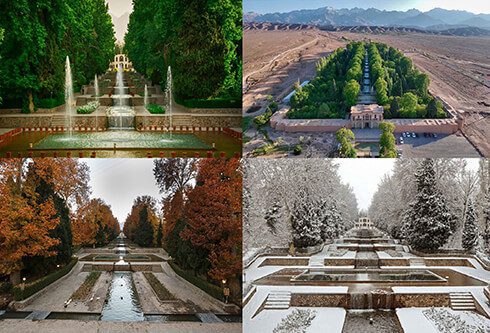 3. Iranian people are cold and depressed.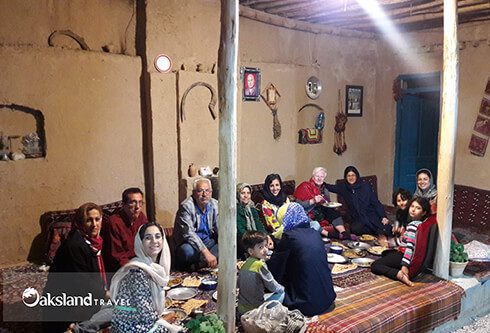 This is probably one of the lamest lies about traveling to Iran. Throughout history, Iranians have been known for their hospitality and affection especially when it comes to tourists. It is a part of Persian culture to treat the guests with the warmest behavior and to make them feel at home, this goes for both guests to their home and guests to their country. They even put the guests' comfort before their own because they believe that "The guest is a beloved of God".
In addition, it is no exaggeration to say Iranians are among the happiest people in the world. Let alone all the ceremonies in the Persian culture, Iranians are always looking for an opportunity to gather around and have fun; just stop by the parks on the weekends to see for yourself. And they will participate in their fun as well; wait for it!
4. Iranian women have no place in society.
Iran is a conservative country and religion plays an important role in the lives of its people and has become a part of their culture. Due to some religious rules, Iranian females live a bit differently from other societies; the most marked one is the hijab.
There is a law in Iran that says all women should wear hijab while in Iran; whether they are Iranian or foreigner. You could say it's a strict law, but it doesn't jeopardize the social life of Iranian females. They can be employed in almost all fields, with an equal chance to men, they have got a valuable position in society, and they are just as respected citizens as men.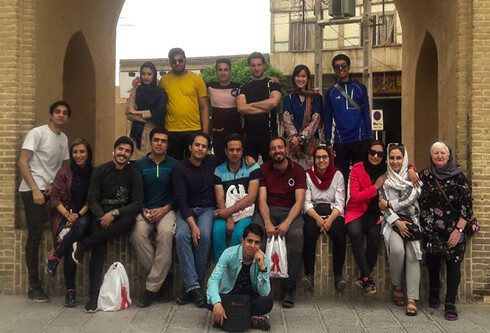 It can't be denied that not long ago, women didn't have a suitable life in Iran in some aspects, but fortunately, this matter has been improved for a while now. So, don't expect to see only men on the streets or in offices on your trip to Iran! Just remember to bring a headscarf with you.
5. There are no attractive sites in Iran.
This probably is one of the biggest lies about traveling to Iran. The history of Iran speaks for itself, going back to hundreds of years ago with multiple governments ruling over the country. As result, it can only be imagined how many historical monuments it has got all around the country which are remained from different eras. Besides the rich history, natural sites can't be taken for granted. In travel to Iran, a vast range of natural attractions awaits; heaven for nature lovers. In every city, a number of attractions of all kinds can be found, so there is no place for boredom in the trip to Iran.
6. The food is boring.
This statement is an absolute myth. As a matter of fact, Iran is famous for its broad diversity of food. For all kinds of interest, there is something to be offered. Iranians are such gourmet people and food is of importance to them, as they put lots of effort, time, and love into cooking.
Both fast foods and local restaurants are available to choose from. Interestingly, a flow has started in recent years in the field of localizing the fast foods, an amusing thing to be experienced for foreigners. It's a bet you will experience the most delicious dishes and unforgettable tastes of your life while in Iran.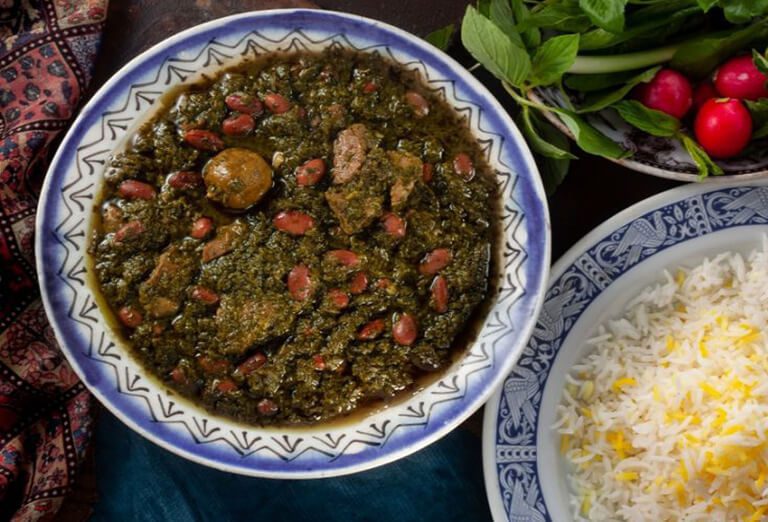 So next time you hear stories about somewhere, make sure they are based on a document. Some lies about Iran in general and especially lies about traveling to Iran were mentioned in this article and hopefully, it has changed your mind about traveling to Iran. Proudly, we look forward to hosting you soon in our country.
---