Table of Contents
Planning a trip to Iran? Get ready to explore a land rich in history, culture, and natural beauty. To make your travel experience smoother and more enjoyable, we've compiled a list of 10 must-have apps for traveling to Iran. These apps will help you navigate, stay connected, and make the most of your time in this fascinating country. Let's dive in!
Navigation Apps in Iran
Google Maps
Undoubtedly one of the most popular navigation apps worldwide, Google Maps is also one of the handiest apps for traveling to Iran. You can rely on its accurate maps and turn-by-turn directions to explore cities, find attractions, and locate restaurants and cafes. However, be aware that the full functionality of Google Maps might not be available due to local restrictions. You can easily use Google Maps to find the best restaurants, cafes, and attractions around you in big cities such as Tehran, Rasht, Yazd, Kerman, etc., and travel without any hassle.
Neshan: a local navigation app in Iran
For a more localized experience, Neshan is an excellent alternative to Google Maps. Neshan is a Persian route finder that helps its eight million users to find information on all the places on the map and find the best route. Neshan offers you the best route with the help of users' reports of the events of each route, taking into account the online traffic, and in the middle of the route, it is by your side with the announcement of the police, camera, and speed bumps. Navigate by car, public transport, motorbike, bicycle, and foot and find your destination. This application can be used in 2 languages, Persian and Arabic.
For Android users, this app can be downloaded on Google Play, and iOS users can use the Neshan website.
Tehran Metro
If you're visiting Tehran, the capital city of Iran, Tehran Metro is a must-have app. This official app provides up-to-date information on metro lines, stations, and schedules, making your commute in the bustling city hassle-free. This app offers you metro routes and working hours in two languages, Farsi and English.
This application shows the closest metro stations to you based on GPS and introduces bus and taxi stations outside each metro station.
The Tehran Metro application can be used offline. This app can be downloaded for Android users through an Iranian provider called "Bazaar".
It is good to mention that the Tehran Metro website is also a good source for getting information about metro transportation and metro services, including stations, metro maps, tickets, cycling routes, etc.
Online Taxi Apps in Iran
Snapp
Snapp is Iran's answer to ride-hailing services like Uber and Lyft. With Snapp, you can quickly and safely book a ride to your desired destination.
Snapp offers a wide range of services in addition to online taxis. You can order food from nearby restaurants through Snappfood, or buy stuff from supermarkets and receive your orders in the shortest possible time.
The app also offers an English version, making it accessible to foreign travelers. To download Snapp, you can directly go to their website and get the app or on the Bazaar platform or simply use its web application version, which is the best option for IOS users.
Tapsi
Similar to Snapp, Tapsi is another popular ride-hailing app in Iran. Having both Snapp and Tapsi on your phone gives you more options and a better chance of finding available rides during peak hours. Download the app directly from the website both for Android and IOS. To use the web application version just click here.
Maxim
Maxim is a reliable ride-hailing service that is a very good option for traveling across cities. You can download the app directly from Google Play by searching "Taxi Maxim" or if you are an IOS user you can download it from the Maxim website.
Popular Social Media Apps in Iran
Instagram in Iran
Iranians are avid users of Instagram, and you'll find it to be a vibrant platform showcasing the country's culture, art, and picturesque landscapes. Stay connected with locals, follow travel bloggers, and share your unforgettable moments on this visually appealing app.
Facebook in Iran
While Facebook is accessible in Iran, its usage might be restricted at times. However, you can still use it to connect with friends and family, join local groups, and gather valuable travel tips from fellow adventurers.
YouTube in Iran
Whether you're looking for travel vlogs, language lessons, or cooking recipes, YouTube in Iran has a diverse range of content to offer. And there are lots of Adventurous travelers from all across the world who shared their experiences of traveling to Iran on their YouTube channels.
Twitter in Iran
Twitter is widely used in Iran as a platform for sharing news, opinions, and ideas. Stay updated on current events, follow travel updates, and engage with the local community through this social media giant.
Please remember that all 4 of these platforms are filtered in Iran and for using them you are going to need a reliable VPN.
Internet in Iran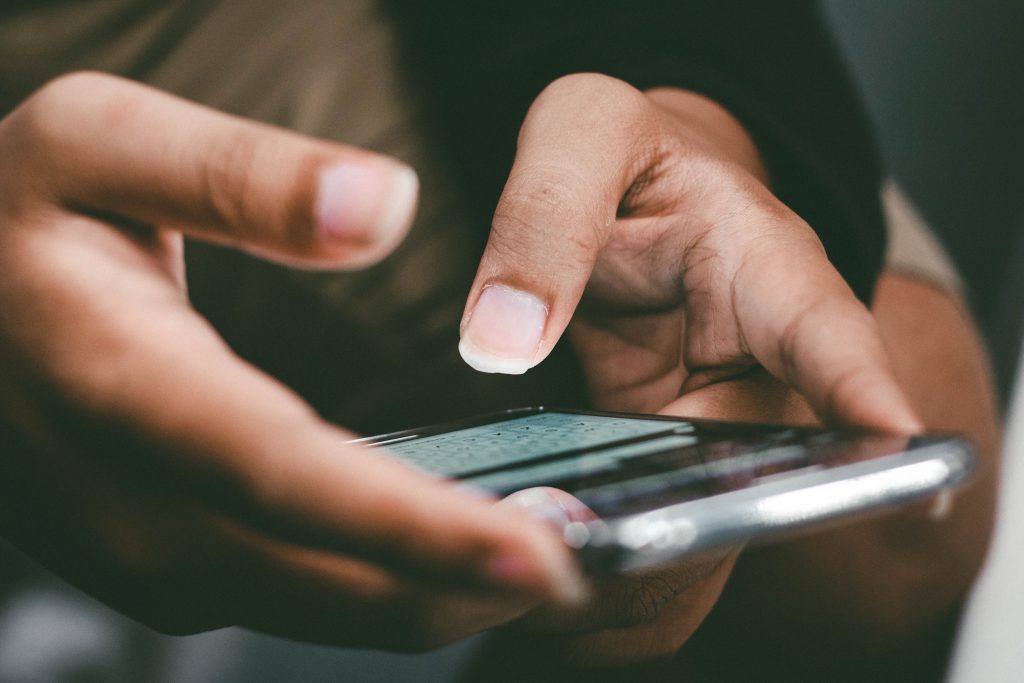 If you are traveling to Iran, it is recommended to get an Iranian SIM card from one of the SIM card providers such as the most famous ones Irancell, Rightel, or MCI. To use SIM card internet (mobile network), you can directly use the internet in Iran by charging your SIM card or you can buy daily, weekly, and monthly internet packages from your SIM card provider's application. Each of the SIM card providers has an application you can use to have an easier experience.
Irancell
Irancell is one of the major mobile network operators in Iran. It provides a wide range of telecommunications services to its customers.
Here are some key points about Irancell:
Establishment: Irancell was established in 2005 as the second mobile operator in Iran, following TCI's monopoly for several years.
Mobile Services: The company offers a variety of mobile services, including voice calls, text messaging (SMS), multimedia messaging (MMS), and mobile internet.
Network Coverage: Irancell has expanded its network coverage throughout Iran, providing services to urban areas, towns, and rural regions. The company has invested in network infrastructure to offer stable and reliable connections.
Subscriber Base: Irancell has a significant market share in the Iranian telecommunications industry, competing with other mobile operators in the country.
Data Services: Irancell offers 3G and 4G/LTE data services, allowing customers to access the internet, social media, and various online applications on their mobile devices.
Value-Added Services: In addition to basic mobile services, Irancell provides various value-added services, including mobile banking, mobile payment solutions, and entertainment services.
Roaming Services: Irancell has roaming agreements with international mobile operators, allowing its subscribers to use their mobile phones while traveling abroad.
Above their website, there is also an app available for Irancell users, which you can download from Bazaar or directly from the website.
VPN
Due to internet restrictions in Iran, you might encounter difficulties accessing certain websites and apps. VPN can be handy in such situations. A VPN masks your location and allows you to access filtered content, making it easier to use apps that may be blocked in the country. However, please note that the use of VPNs might not be entirely straightforward, and it's essential to research and choose a reliable VPN service before your trip.
Tips for staying connected during a trip to Iran
1. Consider purchasing a local SIM card upon arrival for more affordable data rates.
2. Download important maps and travel apps in advance to use offline.
3. Be aware of the cultural norms when using the internet and posting on social media to avoid unintended consequences.
4. Research and choose a reliable VPN service before your trip to stay connected to blocked content (if needed).
5. Always keep your devices charged and carry a power bank for emergencies.
Q1: Is the internet accessible in Iran?
A1: Yes, the internet is accessible in Iran. However, there might be occasional restrictions and filtering on certain websites and apps.
Q2: What are the major mobile internet service providers in Iran?
A2: Some of the major internet service providers in Iran include Telecommunication Company of Iran (TCI), MCI, and Irancell.
Q3: Are social media platforms like Facebook and Twitter accessible in Iran?
A3: Social media platforms like Facebook and Twitter are accessible in Iran, but their usage might be restricted or intermittently blocked. And also, they are filtered, so you will need a reliable VPN to use them.
Q4: Is VPN banned in Iran?
A4: No, using a VPN is a common method to access blocked content in Iran. However, keep in mind that their usage occasionally gets blocked, so check their reliability before taking your trip.
Q5: What are the common internet speed ranges in Iran?
A5: Internet speeds in Iran can vary, but on average, you can expect download speeds ranging from 1 Mbps to 8 Mbps.
Q6: Can I use international roaming for the internet on my phone in Iran?
A6:  Yes, most international mobile carriers offer roaming services in Iran. However, roaming charges can be expensive, so it's essential to check with your carrier about the rates beforehand.
Q7: Is public Wi-Fi readily available in Iran?
A7: Public Wi-Fi is available in some hotels, cafes, and public places in Iran, especially in larger cities.
Traveling with ToIranTour
ToIranTour services are designed to enhance your travel experience to the fullest. From navigating the bustling streets to staying connected with friends and family, these apps, combined with the expert guidance of ToIranTour, cover all aspects of your journey. Embrace the cultural diversity, savor the delectable cuisine, and capture unforgettable memories as you embark on a memorable adventure in Iran with the dedicated support of ToIranTour. Happy travels!
Iran Tours and Travel Packages