Why and how to be registered on the UNESCO World Heritage List
UNESCO World Heritage Sites are a collection of cultural and natural sites that are registered with UNESCO by an organization of the same name (UNESCO World Heritage Committee). Under the convention, UNESCO member states can nominate their historical, natural, and cultural monuments for inclusion in the UNESCO World Heritage List. The protection of these works especially Iran's Natural Attractions after registration in this list in the domain of the rulers of the country concerned will be the responsibility of all member states.
Each site for inclusion in the UNESCO World Heritage List must have certain criteria, and these four criteria are for inclusion in natural monuments:
Be a unique natural phenomenon with exceptional backgrounds and aesthetics.
Be a prime example of the stages and changes in the history of geology.
Prominent examples of ecological and biological processes in terrestrial evolution, coastal and marine ecosystems, and plant and animal communities.
Include natural habitats important in terms of biodiversity and contain endangered species.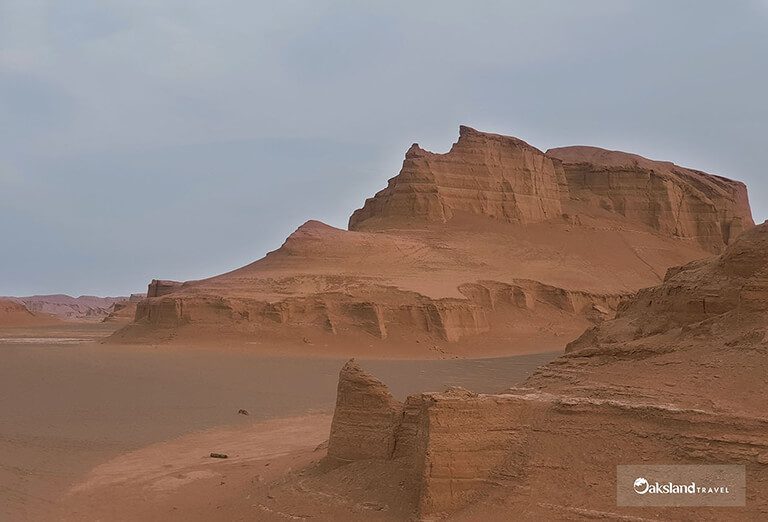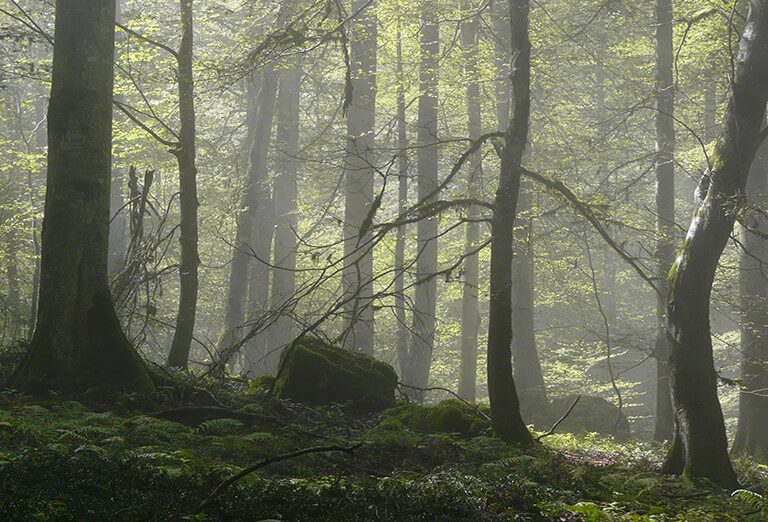 Iran's Natural Attractions Registered in the UNESCO List
Lut Desert
Lut desert is the first of Iran's Natural attractions on the world list and the 21st world record of Iran On July 17, 2016. Lut desert with an area of about 175 thousand kilometers, is located in the northeast of Kerman province and among the three provinces of South Khorasan, Sistan and Baluchestan, and Kerman and covers about 10% of Iran.
In 2004, 2005, 2006, 2007, and 2009, it was known as the hottest spot on the Earth's surface, the highest of which was recorded in 2005 with a maximum temperature of 70.7 degrees Celsius.
The history of the Lut plain civilization dates back to the third millennium BC. It is 5,000 years old and is confirmed by the discovery of about 3,000 historical monuments from this region.
The existence of dozens of historical monuments, including castles, inns, reservoirs, and the existence of ecosystems and pristine nature, has made this region known as the diamond of the world's deserts.
Lut Desert is divided into three geographical units:
Northern Lut, which is more desert and sand-covered than the other two units,
Central Lut, where the clumps and sand dunes are located,
Southern Lut, which has the richest vegetation of this desert.
The Lut Desert was submitted to UNESCO by Iran based on two of the four criteria of natural heritage:
Special natural phenomena include areas with exceptional natural beauty and aesthetic importance.
Prominent examples of major stages in the history of the earth, the ongoing geological process in the evolution of features or physiographic and geomorphic features.
Despite the harsh climate, Lut plain has a variety of animal species. It includes sand fox, rabbit, sand cat, jabir, jard, sargepe, hawk, flycatcher, cockatiel, snake, camel, snake, parsley, agama serozghi, Black and Arabic tails and scorpion species include golden and black scorpions and can be seen at full altitudes, goats and jabirs, which is a sign of the active ecological cycle of Lut plain.
One of the most beautiful landscapes in Lut plain is the mysterious kaluts of Shahdad.
The cliffs of Shahdad are remotely like a city with clumped skyscrapers, which some have called the city of ghosts, the city of fantasy, or the city of Lut. The cliffs of Shahdad are the tallest sand pyramids in the world, created by wind and water erosion.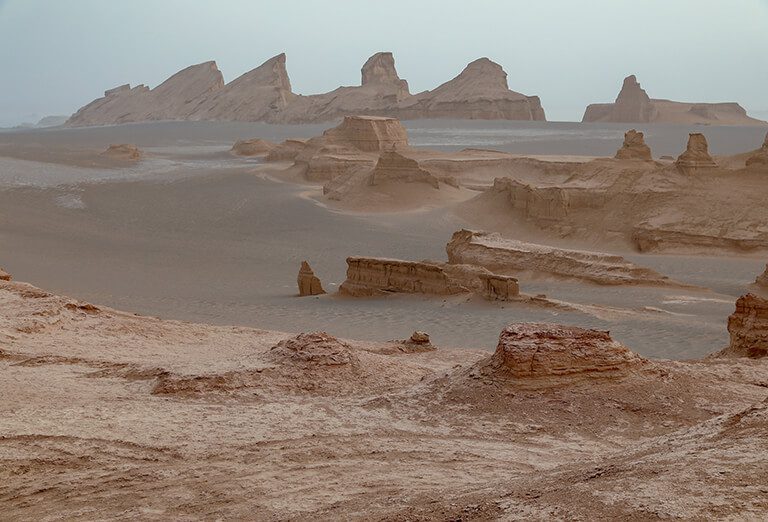 Read more about Lut Desert and its famous Kaluts!
Here are Iran tours that consist of the Lut desert and its magnificent Kaluts!
Hyrcanian Forests, another Iran's Natural Attractions
On July 5, 2019, during the 43rd session of UNESCO, with the approval of the experts of the International Union for Conservation of Nature (IUCN), the Hyrcanian forests were registered as the second natural heritage of Iran in the UNESCO World Heritage List.
The area of these forests is 55,000 square kilometers, of which two million hectares are located in Iran and 20,000 hectares in Azerbaijan. Its height starts from sea level and reaches 2800 meters.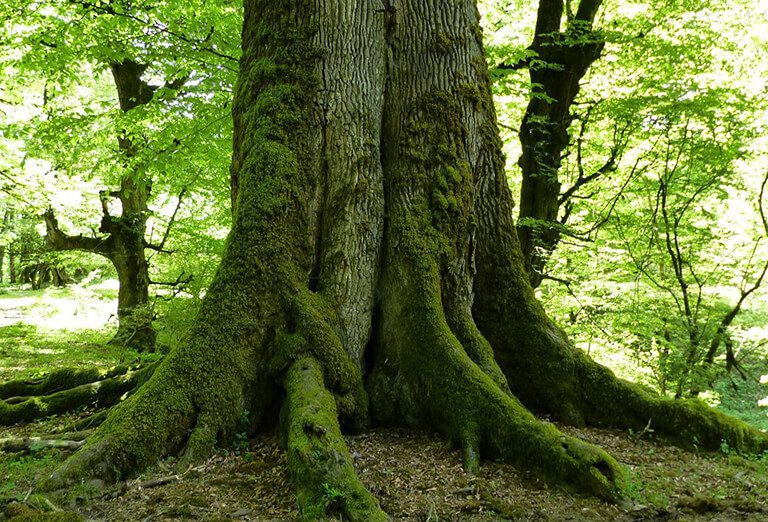 About half of these forests have been destroyed and now only 10.3% of them are protected. 53% of forests are located in Mazandaran province, 26% in Gilan province, and 21% in Golestan province in northern Iran.
Hyrcanian forests are very old. These forests are estimated to date back to 25 to 50 million years ago. But the figure of 40 million years is the most valid figure, and the most agreement is currently on this figure. Therefore, Hyrcanian forests can be considered as remnants of the third geological period.
That is why these forests are known as living fossils or a living natural museum. The issue of the age of these forests has become one of the most important reasons for the importance of these forests and has caused them to be considered.
These forests have lasted for many years in the temperate climate of northern Iran and have been a refuge for many animals. 296 species of birds live in the corners of its trees; like eagle, owl, gray duck, hawk, vulture, woodpecker, starling and spotted duck that comes here in the fall. The Caspian pheasant is another bird that is considered an endangered species.
Years ago, 98 species of mammals lived here, some of which are endangered and some of which are still alive. In most places, the Meral, Kol, Goat, and Shoka generations are extinct. Brown bear with poor eyesight but a good sense of smell and hearing, the black-tailed fox found only in Hyrcanian forests, leopards, wolves, boars, jackals, otters, hedgehogs, rabbits, badgers, mice, wild cats and badgers live in this forest.
There are 150 species of trees and shrubs in the Hyrcanian forest. They fall into the category of summer green forests or deciduous forests. The type of trees in the lowlands is also different from the trees on the slopes and very high areas.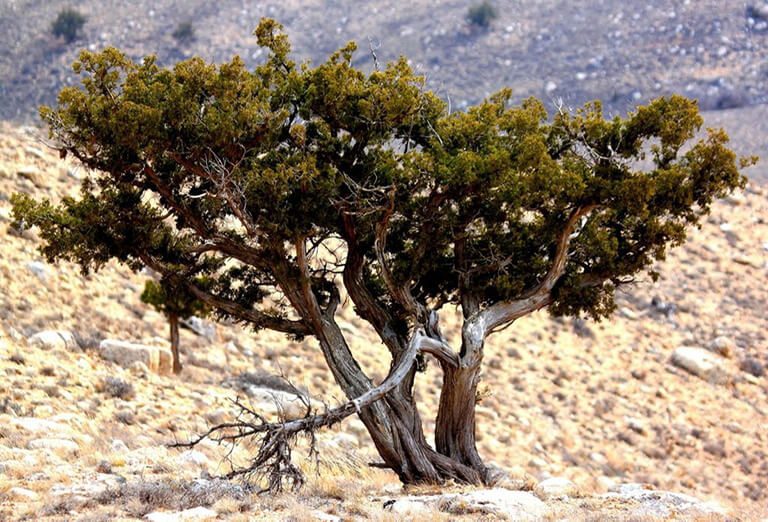 Beech, oak, maple, elm, alder, ash, hornbeam, rainbow, yew, linden, evangelical, larch, lilac, sagebrush, fig and boxwood are more than others.
Read more about Hyrcanian Forests and their diverse flora and fauna!
Here are Iran tours that consist of the Hyrcanian Forest and its magnificent bird collection!
Lut desert and Hyrcanian forest are two of Iran's natural attractions that are registered in the UNESCO list and also 22 cultural monuments from Iran have been registered in the UNESCO world list that many tourists always come to Iran from all over the world to see them.
You can also travel to these unique Natural attractions of Iran by purchasing your tour from the Iran travel package page and see these impressive natural and cultural monuments up close.
---