Are you looking for an exotic and enriching travel destination? Look no further than Iran! From its stunning architecture to its rich history and culture, Iran offers a truly unique experience for travellers. But before you can explore all that this beautiful country has to offer, you'll need to obtain a visa.
Fortunately, getting an Iran Visa on Arrival is an easy process for many nationalities. In this blog post, we'll take a closer look at what Iran Visa on Arrival is, how to obtain it, and what you need to know before you go. So, pack your bags and let's explore the wonders of Iran together!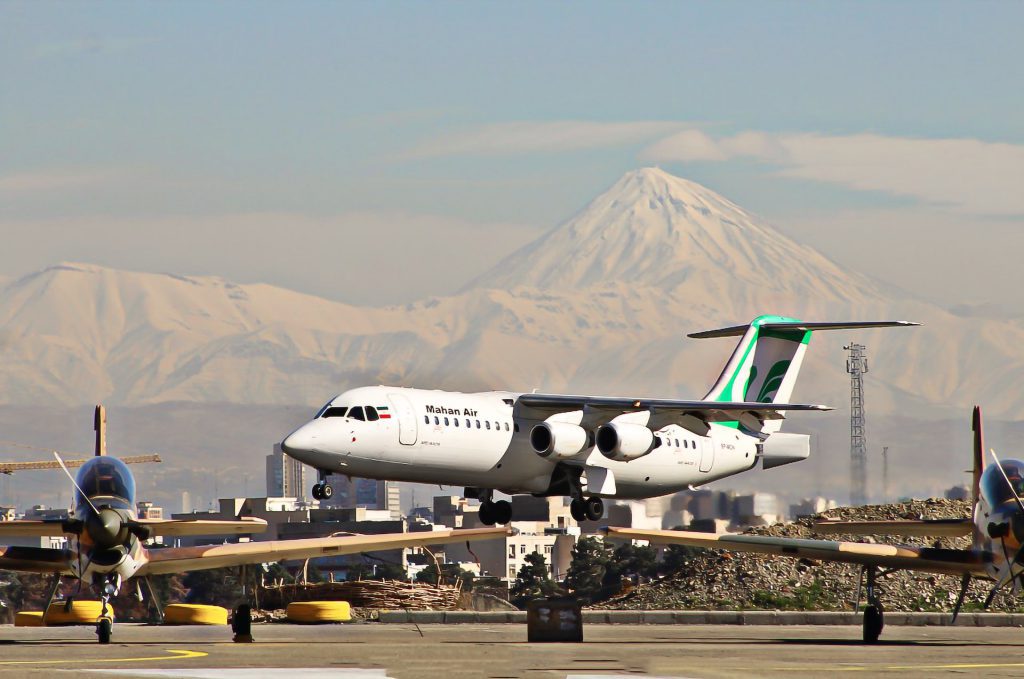 Iran Visa on Arrival
It's important to note that Iran Visa on Arrival is not available for citizens of the United States, the United Kingdom, Ireland, Canada, Afghanistan and Bangladesh. This means that if you hold a passport from any of these countries, you'll need to obtain an Iran visa before you can travel to the country. But don't worry; the process is still relatively straightforward and easy to navigate. However, ToIranTour always recommends you apply for your Iran visa in advance, as it is risk-free and helps you experience a better travel time in Iran.
The process of an Iran visa on arrival is easy. When you arrive at the airport, you should follow the signs to find the "Visa" counter. Simply provide the passport and fill out the form. Then it is time to pay the visa fee, and the officer will issue your Iran visa. Usually, there is no hassle during this process, but many travelers prefer to apply for their Iran visa in advance to make sure there's no slight stress and risk of rejection.
Why Iran Visa in Advance Is Safer
To obtain an Iran Visa in advance, you'll need to submit your application to the Embassy of the Islamic Republic of Iran in your country or the nearest Iranian consulate (or online on the Iranian MFA website). However, applying for an online Iran visa is easier and more time-efficient if you fill out Iran visa application form via a licensed travel agency in Iran. The application process usually involves filling out a form and providing supporting documents such as your passport, photo, and a CV or resume for US, UK, Ireland and Canadian citizens. The processing time can vary, but it usually takes around 2-3 business days to get your Iran Visa.
While it may seem like an extra step, obtaining an Iran Visa in advance can actually save you time and hassle once you arrive in the country. You won't have to wait in long lines at the airport, seaport, or land border crossing, and you'll be able to enter the country smoothly and efficiently. Plus, you'll have peace of mind knowing that you have all the necessary paperwork in order before you travel. It's always a good idea to check the latest visa requirements and eligibility before you plan your trip to Iran, especially if you're a citizen of the US, UK, Ireland, or Canada.
It's worth noting that citizens of most other nationalities are eligible for Iran Visa on Arrival. This means that if you hold a passport from countries in Europe, South America or Asia, you can simply arrive in Iran and apply for a visa at the airport, except when your country is in another visa group. Just make sure that you meet all the necessary requirements and have the required documents and funds with you.
If you are still confused and need clear information about your Iran Visa, you can simply read more about how to apply for Iran visa and select your nationality to see if you can get an Iran visa on arrival.
Disadvantages of Iran Visa on Arrival
While Iran Visa on Arrival may seem like an easy and convenient option, it does come with some disadvantages. One major downside is the potential for long wait times and lines at the airport or land border crossing. For example, imagine arriving in Iran after a long flight, only to find yourself waiting in a queue for several hours to get your visa processed. This can be frustrating, exhausting, and a waste of valuable travel time.
In addition, not having your visa in advance can also potentially impact your travel plans. If in a rare scenario, you get rejected for an Iran visa, the only option is to find the earliest flight back home! It is not an experience you want to even think about!
Therefore, it's always a good idea to weigh the pros and cons of an Iran Visa on Arrival and consider if obtaining a visa in advance may be a better option for your travel needs.
Apply for Iran Visa Right Now
Iran visa policy may seem complicated, but it is not! Anyway, to make your time in Iran an unforgettable experience, ToIranTour is here to help you through the whole process of getting an Iran Visa. No matter what type of Iran visa you need, you can read about the Iran Visa Policy and apply in 2 minutes. The only thing you need to do is to fill out an Iran Visa Application Form and upload the required documents.
Required Documents for Iran Visa
Complete the Iran visa application form (Application Form)
A scanned copy of the first page of your passport (valid for a minimum next six months)
A passport-sized photo
Visa fees
For U.S, Canadian and British passport holders only, all Iran authorization code applications must be accompanied by a detailed resume (Download Sample Resume)
Iran Visa Fee
When it comes to the Iran visa fee, the cost can vary depending on your nationality. Generally, the fee ranges from €10 to €150, but specific rates apply to each country.
You may misunderstand the Visa fee and Service fee. Don't forget that the visa fee is the payment you should make when collecting your visa at the airport or the Iranian embassy. This is directly related to the government and has nothing to do with the travel agency. On the other hand, the service fee is the payment for the process of applying for an Iran visa. In this case, you pay a service fee to the agency that follows up on your Iran visa process and helps you get the visa.
Here's a breakdown of the visa-on-arrival fees for different nationalities:
• New Zealand: 150 Euro
• Australia: 145 Euro
• Chile: 120 Euro
• Serbia: 85 Euro
• Armenia, Bahrain: 10 Euro
• Philippines, Nigeria, Panama: 55 Euro
• Nepal, Yemen: 40 Euro
• Ukraine, South Africa, Brazil: 80 Euro
• Tajikistan, Morocco, Saudi Arabia: 30 Euro
• Indonesia, Kirghizstan, Mexico, Venezuela: 45 Euro
• Emirates, Uganda, Vietnam, Taiwan: 100 Euro
• Russia, Uzbekistan, Argentina, Mongolia: 70 Euro
• Japan, Turkmenistan, Cameron, Sri Lanka, Kuwait: 60 Euro
• South Korea, Kazakhstan, Croatia, Paraguay: 50 Euro
• Germany, Austria, Spain, Italy, Ireland, Iceland, Slovenia, Estonia, Belgium, Bulgaria, Portugal, Czech, Denmark, Romania, Sweden, Swiss, France, Poland, Hungary, Norway, Netherlands, Greece, Thailand, Singapore, Oman, Qatar, Cuba, Malta: 75 Euro
It's worth noting that these rates may be subject to change, so it's always a good idea to check the latest visa requirements and fees before you plan your trip to Iran. Additionally, some nationalities may have different requirements or restrictions when it comes to obtaining a visa, so make sure you research the process thoroughly to ensure a smooth and stress-free travel experience.