Kerman in a Glance
Kerman province is located in the central southeast of Iran and its capital is Kerman. Counties of the province are Baft, Bardseer, Bam, Jirooft, Raver, Rafsanjan, Zarand, Sirjan, Shahr-e Babak, Kahnouj, and Kerman (11 Counties).
The north, northwest, and the central portion of the province is mild and dry. South and southeast are hot and semi damp.
Geological Characteristics
For the Iranian Paleontologists, Kerman is considered a fossil paradise. Finding new dinosaur footprints in 2005 has now revealed new hopes for Paleontologists to understand better the history of this area.
History of Kerman
Kerman city is located on a high margin of Kavir-e Lut in the central south of the country with a distance of 1,076 km (669 mi) to the south from Tehran. Kerman has been mentioned by Greeks as Karamani.
Historical documents also refer to Kerman as Karmania, Kermania, and Zhermanya. The city was probably founded by the Sassanid king, Ardashir I, in the 3rd century A.D, and for this reason, it was called "Ardashir Khoreh". Iranians used to call it Guasheer. It is believed, that Kerman founded as early as the 3rd century by Ardeshir l, founder of the Sassanian dynasty. In Islamic times, Kerman was one of the important cultural centers of Iran.
Kerman was under the reign of Seljuk Turks in the 11th and 12th century A.D, but remained virtually independent and even conquered Oman and Fars. When Marco Polo visited the city in 1271, it had become a major trade emporium linking the Persian Gulf with Khorasan and Central Asia. The city sacked many times by various invaders. Kerman expanded rapidly during the Safavid Dynasty. Carpets and rugs were exported from Kerman to England and Germany during this period.
In 1793, Lotf Ali Khan defeated the Qajars and in 1794 captured Kerman. Soon, Agha Mohammad Khan besieged him in Kerman for six months. The present city of Kerman rebuilt in the nineteenth century to the northwest of the old city, but it did not recover until the twentieth century.
Economy and Crafts in Kerman province
Carpet and rug weaving is one of the main industries of the city, and the carpets produced there are well-known worldwide. Carpet weaving is a very old tradition in Kerman. The oldest carpet discovered in Kerman belongs to about 500 years ago, which proves the precedence of weaving in this city. Cashmere, Shore napped coarse, coarse and cotton textiles and goats-wool shawls are also manufactured in namely region.
A number of modern establishments such as textile mills and brickworks also been constructed. The province is rich in minerals including copper and coal. Pistachio of Kerman and Rafsanjan are on the top of the main products of Kerman province.
Historical sites in Kerman
Old and new citadel (Arg) of Bam
Mahan Shazdeh Persian Garden in Mahan
The Castle of Samooran in Jiroft
Bagh-e Sangi is in Sirjan
Collections of literary work of Ganjali Khan
Bazaar of Arg Square
Schools of Ganj Alli Khan, Hayati, Ibrahim Khan
Caravansaries of Chahar Sogh Vakil, Mirza Ali-Naghi, Lahaf Dozha, Haj Mehdi, Hendoha (Indians), Haj Agha Ali
The old neighborhood of Darvazeh Vakil, Naseri and Gonbadan Gate in Kerman
The archeological site of Jiroft is located in the south of Kerman.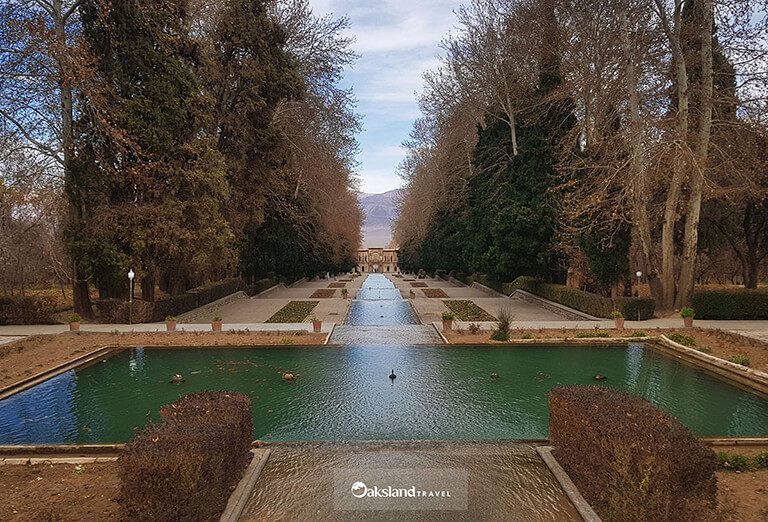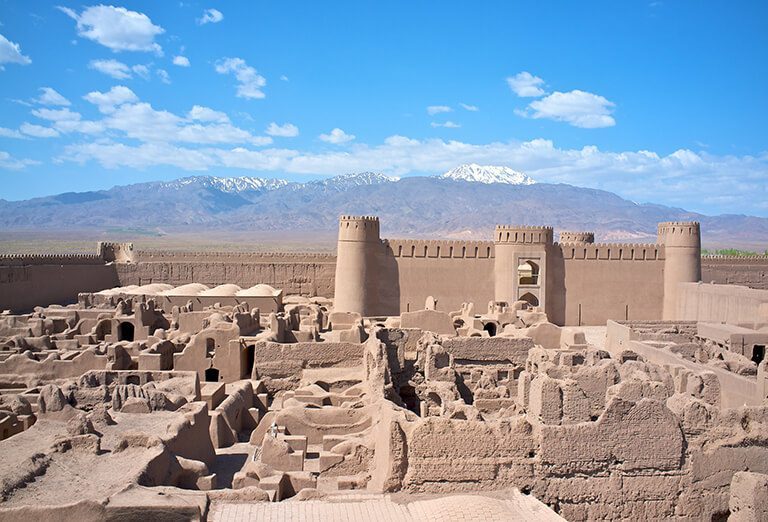 Religious Attractions
The holy shrine of Imam Shah Suliman
Mosque of Sabahi in Rafsanjan
Jame Mosque and Chehel Soton (forty pillars), which are in Kerman
Shah Nematollah Vali Shrine in Mahan
Natural Attractions
The countryside of Kabri
Citrus and date yards
The summer residence of Delfard and Darb-e Behesht
Spring of Hussein Abad, Ghasem Abad, and Abadavaran in Rafsanjan
Mineral spring is in Sirjan
Summer residences of Mahan, Jopar, Rayn, KoohPayeh, and Prince Mahan Park in Kerman

---